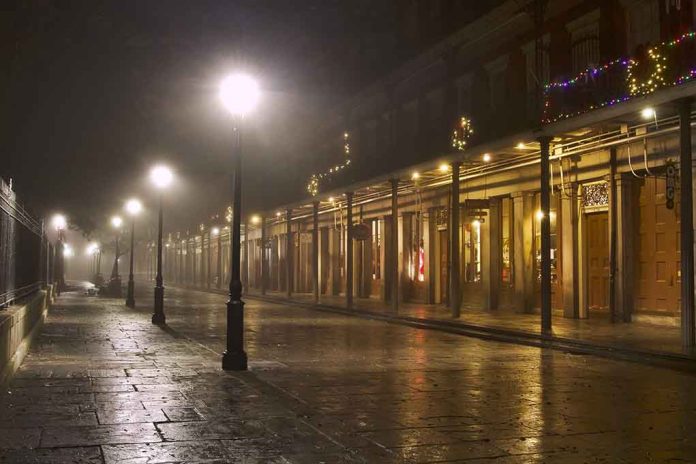 Teacher Disappears, Car Turns up in New Orleans
(LibertySons.org) – On September 22, a wife, mother, and teacher told her husband she was leaving to grab some food, but she never returned home. Michelle Reynolds went missing from Alvin, Texas, but her car surfaced in New Orleans on September 24. Since then, there have been no sightings or information about where she went.
— Dr. Joel P. Rutkowski- President (@RutkowskiDr) September 29, 2022
The missing woman's husband, Michael Reynolds, used GPS to track down the vehicle. He and her brother went to the location and found the abandoned SUV. Reynolds said his wife's personal stuff was still in it, including her phone that was turned off but had remaining battery life. He couldn't do much searching for her because he had to leave the area to go home to the couple's three children. The father explained his kids are struggling with missing their mom.
Texas EquuSearch, a nonprofit organization that assists with missing person cases, was able to find surveillance footage of the teacher leaving her car in New Orleans on the afternoon of September 23. A company representative, Tim Miller, explained the footage showed the woman looked confused, perhaps indicating she was suffering from some type of mental issue. He also noted it seemed there was no foul play involved.
Searchers have used helicopters in their efforts to locate the lost mother, but they have had no success finding her. Authorities encourage anyone with information to contact local law enforcement.
~Here's to Our Liberty!
Copyright 2022, LibertySons.org