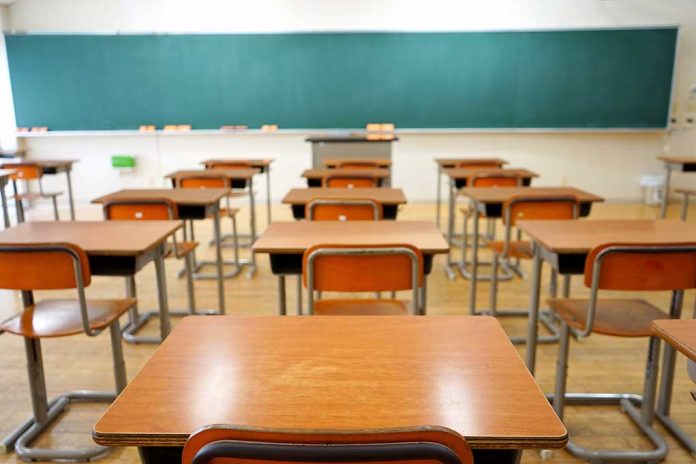 Teacher Gets $190K Payout – He Called For Something Dangerous
(LibertySons.org) – A teacher from Natomas Unified School District received a payout of roughly three times his annual earnings to resign after officials learned he was spouting Antifa rhetoric to his students. Gabriel Gipe was caught on video talking about having the anti-fascism flag hanging in his classroom. He also made claims that he was trying to recruit support through offering extra credit for those who attend rallies as "revolutionaries."
Report: Pro-Antifa HS teacher gets $190,000 — 3 years of his salary — to resign after he was recorded saying he wanted to turn students into 'revolutionaries' https://t.co/0zQwNwLru0

— TheBlaze (@theblaze) August 10, 2022
The video was part of a sting operation by Project Veritas in August 2021. The district placed the AP Government teacher on administrative leave per California law. Parents discovered the situation, which led to an explosive school board meeting. They called for his immediate dismissal because they said Gipe was harming their children.
The backlash led to an investigation where administrators compiled enough evidence to fire the educator. They included proof he was teaching an unapproved curriculum, preaching his political agenda in class, and posting pictures of students with conservative beliefs next to a swastika. Unfortunately, firing a teacher in California is difficult, time-consuming, and costly, so the school decided instead to reach an agreement.
The settlement included a $190,000 payout, which was around $100,000 after taxes. The district also accepted Gipe's resignation and agreed to a stipulation that it could not tell future employers why the educator left his position.
~Here's to Our Liberty!
Copyright 2022, LibertySons.org