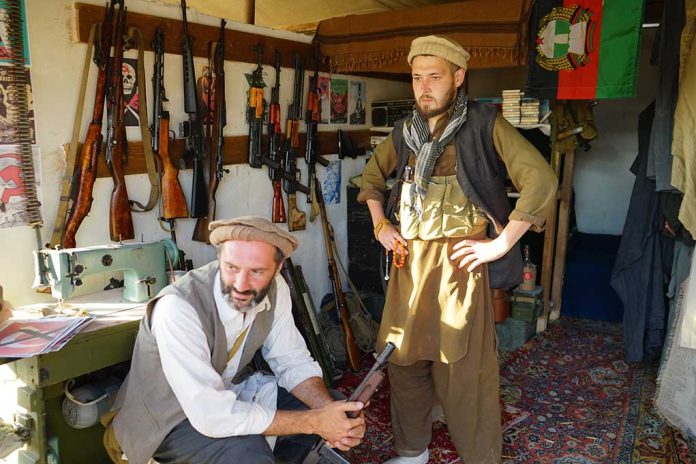 (LibertySons.org) – When the Taliban took over Kabul and Afghanistan at large back in August of 2021, many worried the organization would crackdown on women's rights in methods that left many in harm's way. The new fledgling government quickly reassured the world that it intended to loosen restrictions and protect its female population. A recent announcement from the Taliban's military shows they're going woke in a very unusual — and disturbing — manner.
Taliban spokesman Zabihullah Mujahid recently revealed that the government intends to allow women to join the military. Female service members will also gain the slightly-questionable right to become suicide bombers if they're interested in the role.
— Conservative News Daily (@ConservNewsDly) January 6, 2022
The new battalion will reportedly serve under the military's special forces division. Mujahid claimed women would mostly participate in special operations but neglected to clarify exactly what that meant.
Leaders intend to bulk out the 100,000-member unit by recruiting more women.
The Taliban is actively working to rebuild the country's military after President Joe Biden oversaw a shaky withdrawal of troops from the region in 2021. Its officials say they rounded up abandoned weapons and equipment, including a number of vehicles, shortly afterward. They are now moving to reorganize and expand upon defensive and offensive measures.
Leaders also say they are actively issuing military uniforms to new servicemembers.
Last October, Ambassador-Designate to the UN Suhail Shaheen said the Taliban was ready to be inclusive. The group, for its part, claims to support some minority members and seeks to add more in the near future.
The US and other nations remain cautious about recognizing the Islamic Emirate in Afghanistan as a legitimate governing body, primarily because of the ruling power's past mistreatment of women and the Hazara minority. The Taliban denies all accusations of violence or abuse.
~ Here's to Our Liberty!
Copyright 2022, LibertySons.org