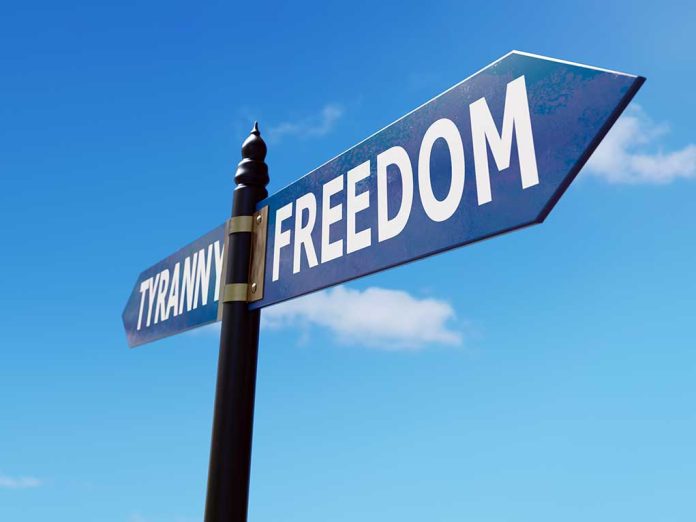 (LibertySons.org) – Every country in the world has had its own reaction to the coronavirus pandemic. Some countries have gone militaristic in their approach, while others have been more lenient.
Sweden never was as severe in its pandemic response as the United States, but the government still imposed curfews and shutdowns. It also put limits on gatherings in public and moved schools online. The country had travel restrictions as well.
What it didn't do was impose widespread lockdowns or make vaccine passports the norm. The government stayed away from scare tactics and largely left decisions up to individuals.
The Health and Social Affairs Minister, Lena Hallengren, announced on September 7 that Sweden is lifting all COVID-related restrictions by September 29.
Sweden to Scrap All COVID Restrictions This Month, Has the Country's Pro-Freedom Approach Worked? https://t.co/k0gLIHdHf6

— Breitbart London (@BreitbartLondon) September 10, 2021
The move comes as President Joe Biden takes steps to impose more restrictions on Americans. On September 9, the president announced new requirements for larger employers to require vaccines or routine testing.
Throughout the pandemic, the US government has taken a hard approach with massive restrictions. While governors largely controlled what happened in their states, Biden is beginning to step in more prominently to make federal mandates.
Are the lockdowns, mandates, and orders working? The United States has a relatively high death rate despite measures, and the economic situation is worrisome. In comparison, Sweden has seen a lower death rate, and the economy seems to be rebounding well.
~Here's to Our Liberty!
Copyright 2021, LibertySons.org