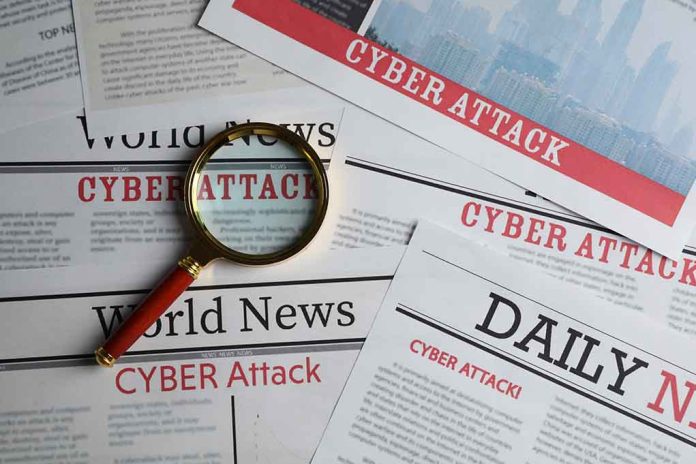 (LibertySons.org) – Clandestine groups and cybercriminals are using cyberattacks to harvest information and cripple industries at an unprecedented rate. Some also seek to further the interests of the groups behind the hack. A recent incident involving media-giant News Corp has some asking whether Fox's negative coverage of the Chinese Communist Party (CCP) catalyzed a massive incident involving the umbrella company News Corp.
On January 20, multiple News Corp entities discovered a cyberattack that allowed foreign agents to access internal emails and documents. Cybersecurity consultant from Mandiant Inc. determined the issue likely was the work of a group attempting to gather intelligence on behalf of the Chinese government.
News Corp was the target of a hack linked to China that accessed some emails of journalists and others https://t.co/RWrrubosOa

— The Wall Street Journal (@WSJ) February 4, 2022
In a memo it issued to staff members a short time later, News Corp said the threat no longer remains. The company alerted all affected reporters and voiced concerns about taking extra steps to protect sources and sensitive information.
News Corp's investigation also revealed that the hack likely began in or around February 2020. It then brewed quietly under the surface until officials identified it.
News Corp Chief Technology Officer David Kline and Chief Information Security Officer Billy O'Brien say they strive to protect their journalists and refuse to stand for any attacks. According to ABC News, a desire to make other news organizations aware of what happened motivated the pair to present the investigative data to the Media Information Sharing and Analysis Organization.
China has never taken credit for any cyber attack activities, and Washington-based Chinese embassy representatives did not respond to requests for comments.
Given Fox's negative coverage of the Chinese government, could this attack have been in retaliation? Or was it an attempt to stop the spread of information about the communist regime? Send us an email and let us know what you think.
~Here's to Our Liberty!
Copyright 2022, LibertySons.org