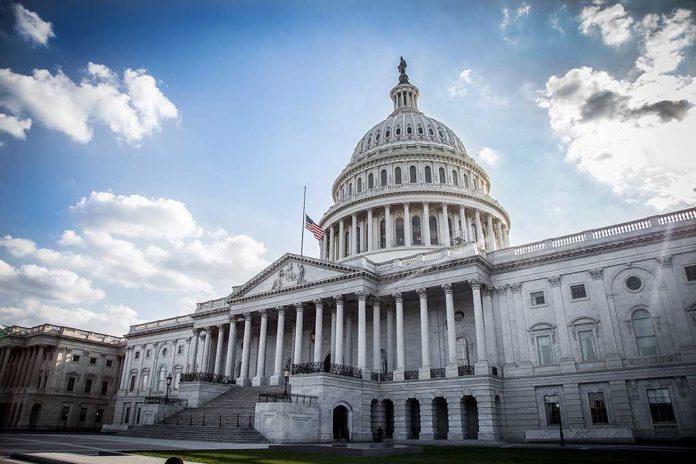 (LibertySons.org) – Seven Republican senators voted with Democrats to convict former President Donald Trump at his second impeachment trial earlier this year. Each of them faced the wrath of their home state parties for their decision to turn on Trump.
On June 22, a third GOP county committee in Maine voted to censure Sen. Susan Collins for her vote. Her home county already voted to reprimand her earlier this year.
Sen. Susan Collins censured by another GOP County CMTE over vote to convict President Trump in impeachment trial https://t.co/kncCZizfns

— Bob Hafer 🍊 (@rehafer) June 27, 2021
Helen Tutwiler, the head of the Kennebec County GOP, issued a statement justifying the committee's decision. As she explained, they voted to censure Collins for failing to respect the will of her constituents.
Continuing, she said the vote was "an important step" towards re-engaging with local Republican voters who were frustrated by Collins' apparent lack of concern for current Republican positions on the issues.
Tutwiler concluded her remarks stressing that the decision to censure Collins was not intended to serve as criticism or a rebuke. Rather, it was meant to send a message to voters that county party officials stand by them and are willing to fight for them.
Committee member Dean Martin echoed that sentiment, adding that the party wants to focus on promoting Republican values and the "American First" movement.
Collins issued a similar statement in the wake of the news of the censure. She also said she believes Republicans need to send out a message that a person doesn't have to agree with every position taken by the GOP in order to be a good Republican.
~Here's to Our Liberty!
Copyright 2021, LibertySons.org