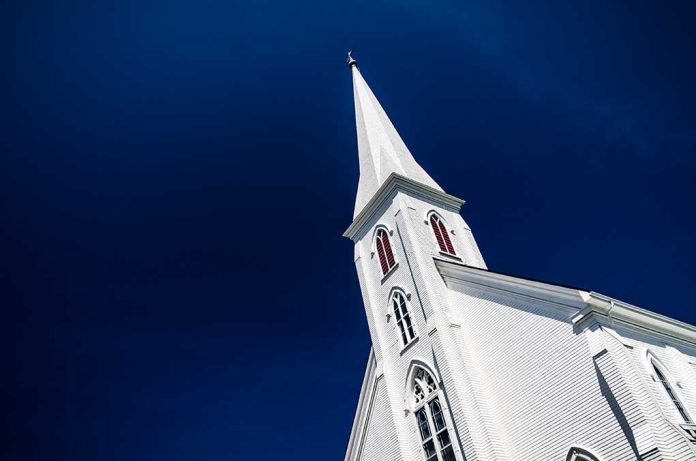 (LibertySons.org) – The US Supreme Court has agreed to hear a 2012 case that could have serious implications for religious rights. The issue will decide whether employees have a right to choose work hours to suit their religious beliefs. So far, two lower courts have ruled that they don't, but one former postal worker isn't ready to give up just yet.
"The Supreme Court has agreed to take up a case about a postal worker who was forced out of his job when he did not want to work on Sundays due to his religious convictions." #1A #ReligiousLiberty https://t.co/xgusbuObPH

— OregonTeaParty (@OregonTeaParty) January 14, 2023
Gerald Groff is a Christian who believes the Sabbath should be observed as a day of rest. In 2012 he found a job that seemed an ideal fit to accommodate his spiritual needs — mailman with the United States Postal Service.
Unfortunately for Groff, in 2013 the USPS signed a contract with Amazon to deliver its parcels, and the retail giant wanted deliveries seven days a week. The employee managed to arrange a transfer to a branch that didn't do Sunday deliveries, but eventually, that office also started working the full week. Now, if Groff didn't want to work Sundays, he had to find a colleague who was willing to cover for him. Sometimes he could do that, but often he couldn't — and he still refused to work on those days. In the end, after missing dozens of shifts and fearing he would soon be fired, he resigned from his job and then sued USPS for discrimination.
Fox News reported that the 3rd Circuit Court of Appeals previously ruled that USPS had made reasonable accommodations for Groff's religious beliefs, and would have suffered "undue hardship" if it had made any further concessions. In a 1977 case involving Trans World Airways, the Supreme Court ruled that "undue hardship" means businesses endure more than trivial costs to work around their employees.
Groff wants the Supreme Court to revisit that decision, and three justices — Clarence Thomas, Samuel Alito, and Neil Gorsuch — typically err on the side of religious liberty. The full court will soon decide whether the "undue hardship" ruling is still appropriate.
~Here's to Our Liberty!
Copyright 2023, LibertySons.org