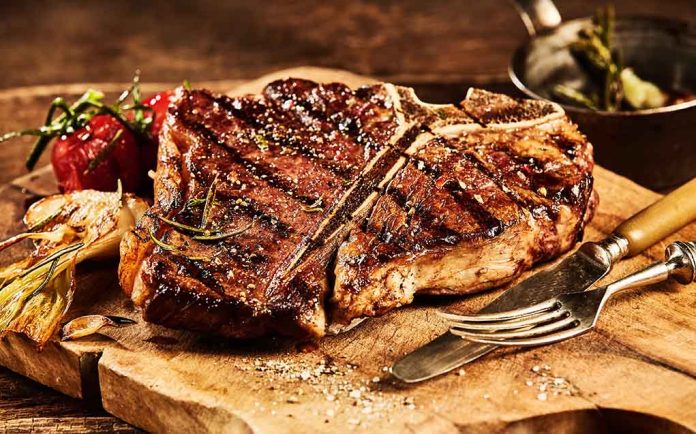 Supreme Court Justice Flees – He Was Surrounded!
(LibertySons.org) – Protestors have become increasingly brazen following the US Supreme Court decision on Dobbs v. Jackson Women's Health Organization. Most recently, on the evening of July 6, a demonstration group targeted Justice Brett Kavanaugh as he ate at Morton's, a steakhouse in Washington, DC. The activists reportedly tried to get management to throw the justice out of the restaurant. When their pleas failed, ShutDownDC tweeted that Kavanaugh had to leave through the back door.
This is really getting out of control. https://t.co/qY6zgCgoqL

— Harry Canyon (@HarryCanyon2) July 8, 2022
Morton's management was upset over the situation. In a statement, the restaurant confirmed protestors had disrupted the evening for the justice and others dining inside the establishment. They said politics should not interfere with a person's ability to eat and noted this was neither the time nor place for such a display. Condemning the protest as selfish, those in charge of the establishment called the activists "void of decency."
ShutDownDC said Morton's should have been ashamed for serving a man the group claims "hates women." Still, responses to the tweet showed some people didn't support this type of protest. One person noted that such tyranny is why the Second Amendment is so important. Another called the situation "unruly protesting."
Isn't unruly protesting in a restaurant frowned upon in DC ?

— Deb Formola (@debbieformola) July 8, 2022
Activists have been targeting conservative members of SCOTUS for supposedly pushing Right-wing ideologies on the rest of the country. In June, a man upset over the Dobbs ruling planned to kill Kavanaugh but turned himself in before carrying through with the task.
~Here's to Our Liberty!
Copyright 2022, LibertySons.org