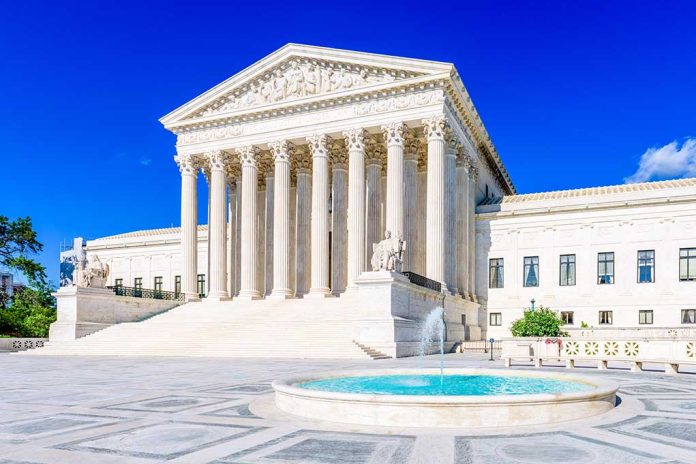 (LibertySons.org) – The Supreme Court hasn't heard an abortion-related case since it handed down its decision on Hobbs vs. Jackson Women's Health Organization (2022), which overturned Roe v. Wade and returned the issue of abortion back over to the states. However, that changed with the recent emergency stay one of the high court's justices issued to give the Justice Department more time to pursue an appeal to a lower court ruling impacting the continued use of a morning-after pill.
Justice Samuel Alito signed the order, putting a temporary hold on a federal judge's decision to block the FDA's previous approval of mifepristone, an abortion medication used for decades. Alito's order came after the Department of Justice and the manufacturer of mifepristone both asked the Supreme Court to step in. Their request came after the US Court of Appeals for the 5th Circuit suspended a lower court's ruling but didn't block its decision to limit access to the drug.
Supreme Court grants temporary pause on abortion pill ruling https://t.co/o9Bobwbfj3 pic.twitter.com/Vk4Ra2fxZJ

— The Hill (@thehill) April 14, 2023
The abortion medication is the first of a two-step process to end early-stage pregnancies. The FDA approved mifepristone, which became the most widely used abortion medication in the US in 2000. However, Texas District Court Judge Matthew Kacsmaryk issued a ruling reversing the FDA's previous approval of the drug. It also ordered a halt to the agency's decision to expand mifepristone's availability by allowing medical providers other than medical doctors to prescribe the medication and to extend its usage from seven weeks to ten.
The lower courts' rollback would have gone into effect at 1 am on April 15 had Justice Samuel Alito not issued the temporary emergency stay. However, if the Supreme Court decides not to intervene further, the rollback of regulations will take effect after 11:59 pm on April 18.
The issuance of an emergency is a normal procedure in cases and doesn't indicate how the Supreme Court might rule should it decide to grant the petitioners' request and hear the case.
~Here's to Our Liberty!
Copyright 2023, LibertySons.org