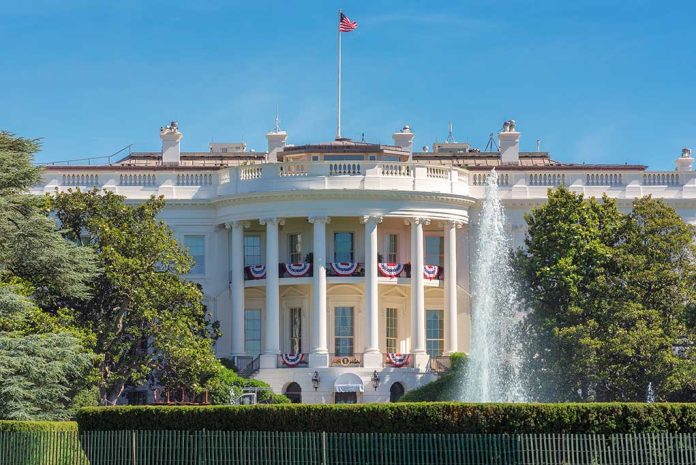 (LibertySons.org) – There's been a lot of change within the White House this year. The Biden administration has already said goodbye to several officials in 2023, including Brian Deese, Cecilia Rouse, and Ron Klain. The most recent departure from the White House comes as Susan Rice recently resigned from her position as Biden's domestic policy advisor.
The news of Rice's resignation comes as the White House is gearing up for a reelection campaign, leaving the administration with a void to fill. On April 24, President Joe Biden issued a brief statement announcing Rice's decision to step down.
During his remarks, the commander-in-chief noted that Rice made history by dedicating her time and life to serving as both a national security advisor under the Obama administration and the domestic policy advisor during his tenure in the White House. Rice started her public service journey as an ambassador for the United Nations during Obama's first term.
While the White House hasn't mentioned having a potential replacement to take Rice's place, there has been speculation that Neera Tanden, a Democratic operative and Biden's current staff secretary, is a likely candidate for the job. A former White House official confirmed that Tanden's chances of being appointed to succeed Rice were "pretty damn firm."
Democratic operative Tanden, whose 'toxic' tweets cost her OMB post, to replace Rice at WH, reports | Just The News https://t.co/MxJHGEImKu

— John Solomon (@jsolomonReports) April 25, 2023
Biden previously nominated Tanden to head his Office of Management and Budget. However, her history of controversial public statements and tweets eventually led to her withdrawing her name from consideration. Republicans, joined by Senator Joe Manchin (D-WV), strongly opposed Tanden's confirmation which reportedly contributed to that decision.
Since then, Tanden has stayed under the radar, allowing time for her social media activity targeting conservatives and other political rivals to blow over. Tanden has deleted hundreds of posts on social media, namely Twitter, and apologized to people on both sides of the political aisle for her attacks.
~Here's to Our Liberty!
Copyright 2023, LibertySons.org