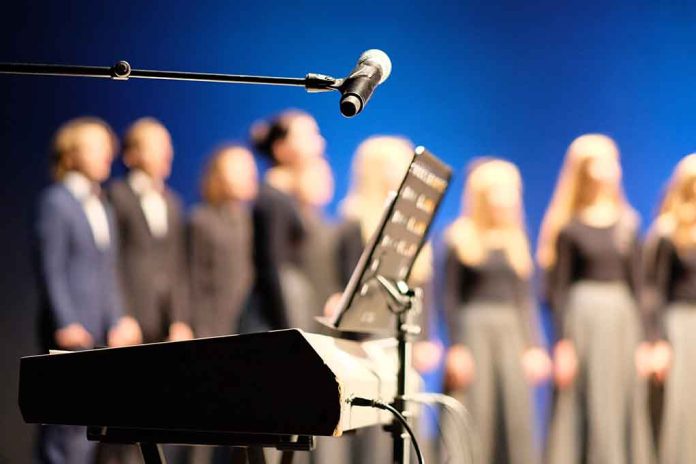 Teenage Chorist Collapses and Dies During Solo
(LibertySons.org) – Students in the All-State Honors Show Choir were excited to put on a performance for the Illinois American Choral Directors Association (IL-ACDA) on October 14. Among them was 17-year-old Daniel Moshi, a talented and ambitious singer. During his solo, the young man collapsed and lost consciousness. He later died at the hospital, leaving behind a bewildered family and community members wondering what went wrong.
A Mother's Agonizing Story
The teen's mother, Karolin Moshi, said everything was fine when she dropped him off at school that morning. He was looking forward to that evening's performance and was enjoying breakfast from Starbucks as she drove away.
The mom noted she and her son exchanged text messages after he got to the event later in the day. When he arrived, he sent her a message letting her know all was well. But then, not even two hours later, she got a call from the music teacher that her son had collapsed.
Despite life-saving measures by those at the event and emergency personnel, the young man never regained consciousness. Doctors were unsuccessful at saving him.
His mother said the DuPage County coroner's office called her the next day after completing a preliminary autopsy to say there was nothing physically wrong with her child. She said the entire situation is confusing, and she can't fathom why her son, who dreamed of one day performing on Broadway, is no longer alive.
A Family and Community Reacts
The IL-ACDA President offered sympathies to those close to the teen. Daniel Moshi's school, Leyden High School, released a statement about his death. They acknowledged the devastating loss and extended comfort to friends, family, and students. The district also encouraged people to help each other through this challenging time.
His family explained they are leaning heavily on their religious beliefs to get them through this difficult time. They are struggling with not having answers as to why this happened while coping with their son's absence. They take comfort in knowing he is in heaven and calling upon their memories of his loving nature.
His sister, Danya Moshi, explained she hopes people realize that life is precious. She encouraged siblings to value each other more, have fun together, and not waste the time they have because no one can ever know what might happen in the blink of an eye.
The family laid Daniel Moshi to rest on October 19 after a heartfelt and packed service at the high school. The coroner has not released any further information about his cause of death.
~Here's to Our Liberty!
Copyright 2022, LibertySons.org