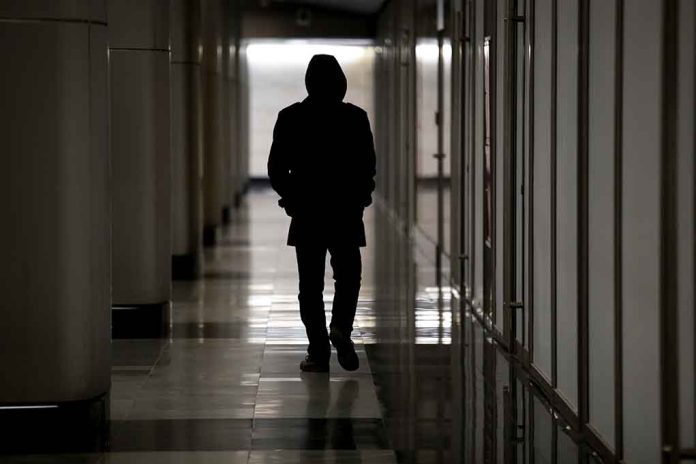 (LibertySons.org) – Former Arizona GOP candidate Kari Lake held a rally in Des Moines, Iowa on Saturday, February 11. Her speech went down well with the crowd, but police officials recently revealed that it could have taken a much darker turn. A "strange man" allegedly warned that he planned to drive his truck into the event.
On February 11, Kari Lake, the Republican candidate in Arizona's gubernatorial race last November, appeared at a rally in Des Moines. A few minutes after she walked onto the stage, an "angry and threatening," "scruffy and big" man entered the venue's parking lot, announced that he was God, then told horrified onlookers that he was going to drive his truck through the doors of the bar.
An incident report filed by the Ankeny Police Department indicated that before the incident, the male suspect asked for details about the rally and told a bartender, "Remember my shirt." He was escorted out of the bar, got in a yellow Jeep Cherokee, and drove off. Cops saw the Jeep heading for the interstate after the incident but couldn't get the license number, and the man remains at large.
REVEALED: 'Strange' man declared he was god and then threatened to drive his Jeep into Iowa Kari Lake eventhttps://t.co/NENir0CnZj

— RPK Report (@RPKReport) February 14, 2023
The threats, coming just after two New Jersey Republican councilmembers were murdered in the space of a week, caused alarm. The Ankeny, Des Moines police requested an extra watch on the venue, and local media reported that the bar manager parked his own car across the entrance to block any attempt to drive into the venue.
Lake was in Iowa to campaign for former president Donald Trump's bid to get back into the White House in 2024. A crowd of around 250 turned up to hear her speak, filling the small venue. Lake is rumored to be considering a Senate run, but she still hopes a court will overturn the results of last year's controversial gubernatorial race and declare her the winner.
~Here's to Our Liberty!
Copyright 2023, LibertySons.org