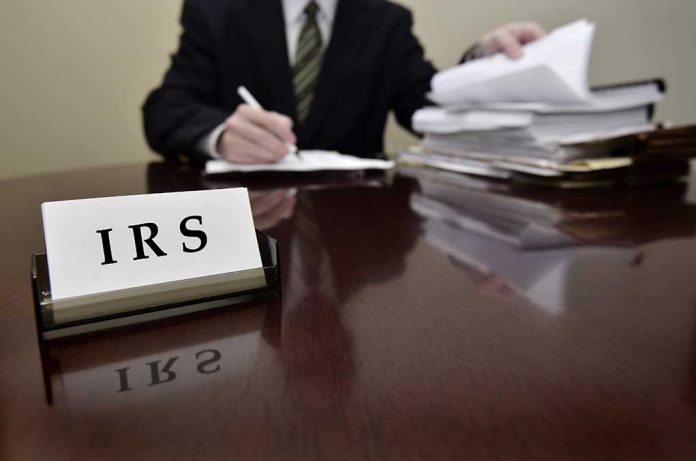 IRS Urge the Supreme Court Not to Block Trump's Tax Records
(LibertySons.org) – The ongoing saga between former President Donald Trump and the House Ways and Means Committee has yet another chapter. On November 10, the IRS, Treasury Department, Ways and Means Committee, and Justice Department filed legal briefs with the US Supreme Court. The individual requests were the same, asking the justices not to reverse the lower court's ruling mandating Trump to turn over the tax documents.
IRS asks Supreme Court not to block Congress from getting Trump's tax records https://t.co/NkNpFzV1jF

— CNBC (@CNBC) November 10, 2022
The legal matter started with the House Ways and Means Committee investigating the IRS audits of former president's taxes. The group asked the IRS for Trump's documents in 2019, but the Treasury Department, operating at the time under the Trump Administration, declined to turn them over. When the Biden administration took power and ordered compliance, the former US leader took legal action. The issue has been bouncing around in the courts since then.
After an appeals court sided with the committee, Trump took the matter to the highest court in the land. He asked the justices to put a stay in place to allow his legal team to craft an appeal. The former US leader's lawyers argued the committee is simply trying to hurt Trump's political career and should not be able to obtain the returns.
The court responded on November 1, issuing a temporary block to keep the committee from getting the tax forms.
Do you think SCOTUS will ultimately side with the former president in this matter?
~Here's to Our Liberty!
Copyright 2022, LibertySons.org