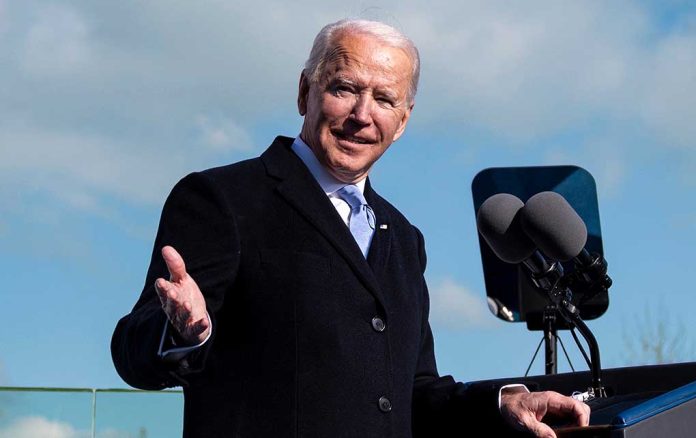 (LibertySons.org) – The COVID-19 pandemic had an enormous impact on the United States. It could have been a lot worse were it not for Donald Trump's decisive leadership and Operation Warp Speed's development of a vaccine in less than a year. A move by Joe Biden could prevent such work from occurring in the next pandemic.
Steve Forbes wants to shed light on what is happening. In a piece Forbes wrote for FOX Business, he was clear that Biden's support for the Trade-Related Aspects of Intellectual Property Rights (TRIPS) is selling out Americans and the companies that worked tirelessly to create the COVID-19 vaccines.
The Biden administration must reverse course on its decision to support a WTO proposal that would give competitors unbridled access to the most important intellectual property in the world right now: American COVID-19 vaccine technology. https://t.co/pOaFfm1dZS

— Steve Forbes (@SteveForbesCEO) May 19, 2021
The backing of TRIPS would waive patent rights and provide complete access to our COVID-19 vaccine technology. It is unlikely giving over this information would help with vaccine shortage problems, especially since supply chain experts say a lack of manufacturing facilities and raw materials is the reason for shortages.
Private companies own these patents, not the US government. No company will want to invest the time and money it takes to develop another vaccine in a future pandemic if they fear it will just be taken from them. It leaves no incentive to do this type of challenging and complex work.
The bottom line is Biden is putting us at risk by giving away proprietary information and not protecting American innovation.
~Here's to Our Liberty!
Copyright 2021, LibertySons.org