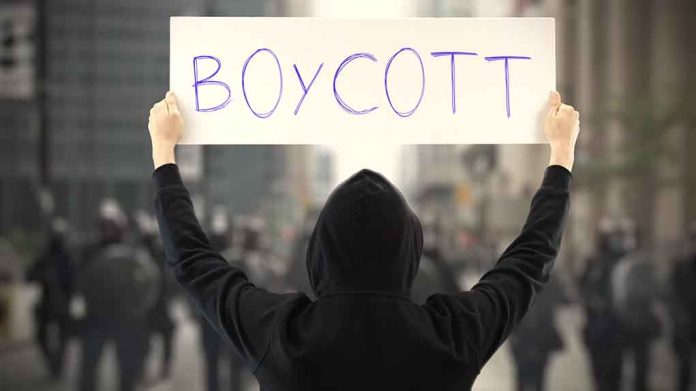 (LibertySons.org) – The Republican National Committee (RNC) recently voted to determine who will be its chairperson for this cycle. Some big names were gunning for the spot, such as My Pillow CEO Mike Lindell; Harmeet Dhillon, a lawyer and former vice president of California's GOP; and, of course, Ronna McDaniel, who ended up winning her reelection for the position. The vote results have led former Trump advisor Steve Bannon to call for a boycott of the RNC.
Bannon told subscribers there was a lot to discuss and take in regarding the outcome of that vote during the January 30 airing of his "War Room" podcast. At one point, he told his listeners directly, "whatever you do, don't send [the RNC] any money."
Continuing, Bannon explained that there were other places for conservatives to rally, discuss the issues, and strategize. For instance, Bannon noted he was on Gettr, a new social media platform geared toward conservatives and built on the principles of free speech, keeping an eye on everything that had to do with his former boss, Donald Trump.
Simple Plan : No Money for the RNC https://t.co/d2SoTtLv5V pic.twitter.com/0nlDY4dGfE

— Grace Chong 🇺🇸 (@gc22gc) January 31, 2023
Bannon also urged his viewers to "take a deep breath." Likewise, Bannon consoled his listeners, telling them there was a plan in place, a kind of program, to advance the true conservative movement's aims moving forward. For instance, Bannon pointed to various ongoing efforts in places like Arizona and Maine that would be critical to Republicans regaining control of state parties.
Additionally, the former Trump advisor talked with Arizona gubernatorial candidate Kari Lake and my pillow CEO Mike. Lindell, who ran against McDaniel in the RNC election, about the chairwoman's successful reelection. Bannon asked his guests if they felt comfortable accepting McDaniel earning 111 of the 168 votes to win the RNC chair. According to him, both Lake and Lindell didn't seem to have a problem with the current direction the committee was taking.
~ Here's to Our Liberty!
Copyright 2023, (LibertySons.org)