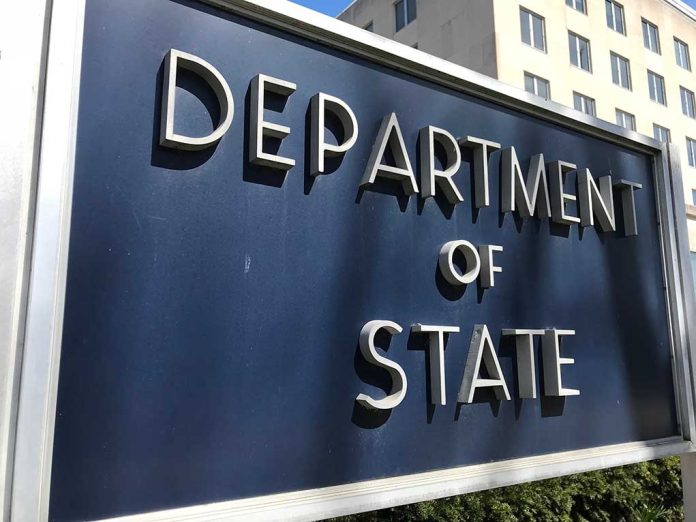 (LibertySons.org) – In March, Representative Michael McCaul (R-TX), Chairman of the House Foreign Affairs Committee, issued a subpoena requesting the State Department (DOS) to turn over a cable containing information about the US withdrawal from Afghanistan. However, the DOS never submitted the requested information — a clear violation of the congressional subpoena.
According to a report from 2021 by The Wall Street Journal, a source familiar with the cable claimed there were "23 US Embassy staffers," all of whom were American, that signed the cable to Antony Blinken, the Secretary of State. The source said that the 23 officials were attempting to warn that Kabul, the capital of Afghanistan, could fall.
State Dept. Violates House Subpoena on Afghanistan https://t.co/4P9nv7DIjo

— Wade (@DALEW95436076) April 20, 2023
Representative McCaul issued the subpoena as part of the GOP's investigation of the White House's botched withdrawal of US troops and local support personnel from Afghanistan in August 2021. McCaul issued press release recounting his repeated "good faith" efforts to "find common ground" with State Department officials that would allow congressional Republicans to see the classified cable. McCaul noted that Secretary Blinken "refused to provide" the document and forced him to issue his "first subpoena as chairman."
Vedant Patel, a DOS spokesperson, gave a statement to The Hill confirming the department was discussing its "next steps." Patel added that Blinken has offered to discuss the cable with the committee but doesn't want to provide the "actual document."
The DOS Secretary said his interest in keeping the cable secret lies in the State Department's ongoing effort to protect the integrity of the Dissent Channel, through which the document was sent. McCaul declined the secretary's offer to brief the committee but not provide the cable, noting such action wouldn't satisfy the subpoena.
Meanwhile, McCaul indicated that he is currently discussing what to do next with the members of his staff and committee regarding the State Department's refusal to turn over the document, despite its legal obligation to do so.
~Here's to Our Liberty!
Copyright 2023, LibertySons.org