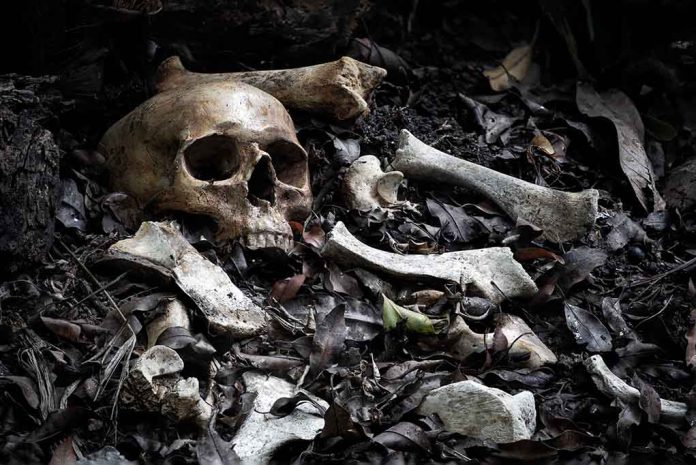 (LibertySons.org) – News stories about people who die alone are pretty sad. Often, no one discovers the body for quite some time. In Las Vegas, one such story recently turned into a nightmare. Squatters decided to use the lady's unfortunate demise to their advantage.
On November 10, Las Vegas police responded to a tip that led them to discover the body of 82-year-old Lucille Payne buried in a shallow grave in the backyard of her home. Investigating officers then revealed a string of crimes involving a group of squatters who essentially moved into the property after Payne died.
Police do not suspect the unwanted house guests killed Payne, but they buried her body, sold off her belongings, and stole her home instead.
A Las Vegas woman had been deceased for years while squatters moved into her house, dismembered her body and sold her belongings. https://t.co/5yvVOmlbzB

— Las Vegas Review-Journal (@reviewjournal) November 12, 2021
Law enforcement agents assume these individuals came upon the home in April 2020. They suspect Payne died sometime in 2018. The squatters ultimately chose to dismember her and bury the remains in a shallow grave in the yard. They also sold her vehicle and other personal property.
Officers have yet to release the names of those involved but did say several people could face charges for theft, fraud, and improper burial.
Investigators believe nobody noticed Payne's death because her bills were on autopay; she had no close relatives. Neighbors did say the home appeared vacant for years. Payne had initially purchased the property in 1999.
~Here's to Our Liberty!
Copyright 2021, LibertySons.org