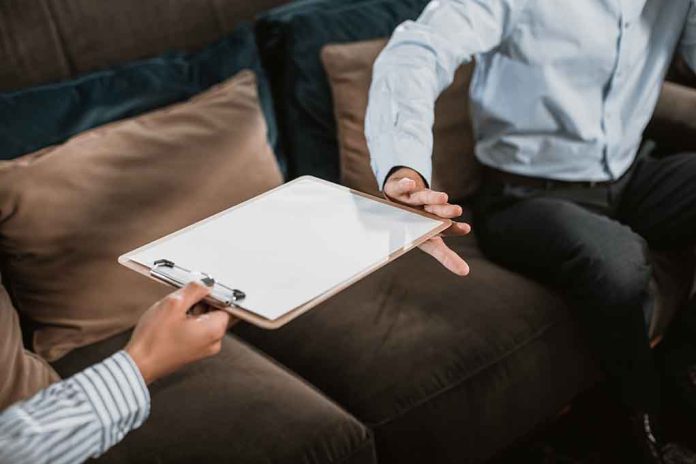 Sheriff Defies FBI – Refuses to Comply With Order
(LibertySons.org) – Scotland County Sheriff Bryan Whitney (R) sent a letter to citizens on July 18 about a notice that the FBI would conduct an audit of the offices' records. Under the belief this move was to obtain concealed carry weapons (CCW) records, The officer announced he would refuse to allow access. He noted Missouri Attorney General Eric Schmitt (R) is also on his side.
That's what I call a sheriff! https://t.co/yTD6ofbPab

— Kiseohio (@96tj92) July 20, 2022
Whitney said he would stand his ground even if agents threatened to arrest him. The lawman told citizens he would move the records to an undisclosed location if the bureau tried to use a search warrant. The sheriff, who consulted an attorney prior to making his statements, said the FBI's intentions break Missouri law, which prevents the sharing of citizens' personal information with the federal government. He also sees it as a violation of Second Amendment rights.
The attorney general sent a letter on July 13 to FBI Director Christopher Wray about the situation. The AG reiterated the fact that the agency doesn't have the right to look at state records, and said he will not allow them to check CCW information in his state.
On July 19, the FBI emailed a statement to KTVO in response to the officials' reactions. The agency claimed this is a routine auditing program and expects to merely access a "small sampling" of records during the Missouri audit, none of which would include CCW data. The department also said the state already went through this process before, as recently as four years ago.
~Here's to Our Liberty!
Copyright 2022, LibertySons.org