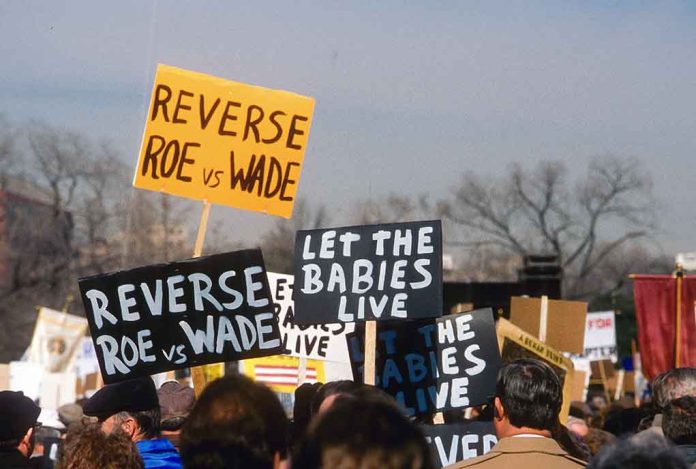 (LibertySons.org) – The US Supreme Court is reviewing a law from Mississippi that bans almost all abortions after 15 weeks. The highly controversial subject has state lawmakers stepping up to voice their opinions and introducing bills to solidify state laws ahead of a Roe v Wade decision expected in early summer.
In July 2021, attorneys general from 24 states sent a brief to the court asking it to allow each state to have the right to determine abortion laws. They based the request on a ruling in Gonzales v. Carhart (2007), in which the court said the states can "promote respect for life, including life of the unborn." The group asked the court to overrule Roe v. Wade, essentially sending the power to legislate abortion back to the states.
A rightwing effort is underway to ensure that states have laws on the books that restrict abortion in as many ways as possible—so that they are prepared no matter what ruling on Roe v. Wade comes down, likely this summer.https://t.co/KpxjWVD5nQ

— The Real News (@TheRealNews) March 12, 2022
States continue to create new abortion laws despite the case currently before the court. A recent Tennessee bill, which is almost a copy of a Texas law and similar to the Mississippi legislation before the court, bans all abortions. It allows the public to bring legal cases against doctors performing abortions as well.
Virginia Attorney General Jason Miyares (R) changed his state's position on the matter. He asked the court to overrule Roe v. Wade to give the state the power to decide. Miyares claims abortion is a topic that falls under the 10th Amendment, which says the state reserves power over issues not explicitly given to the federal government.
When the Supreme Court hands down its decision, it could change how abortion law works in the country. If the court upholds the Mississippi bill, it could empower the states and take control away from the federal government. The court is holding its thoughts close with no indication of what the final ruling might be.
~Here's to Our Liberty!
Copyright 2022, LibertySons.org