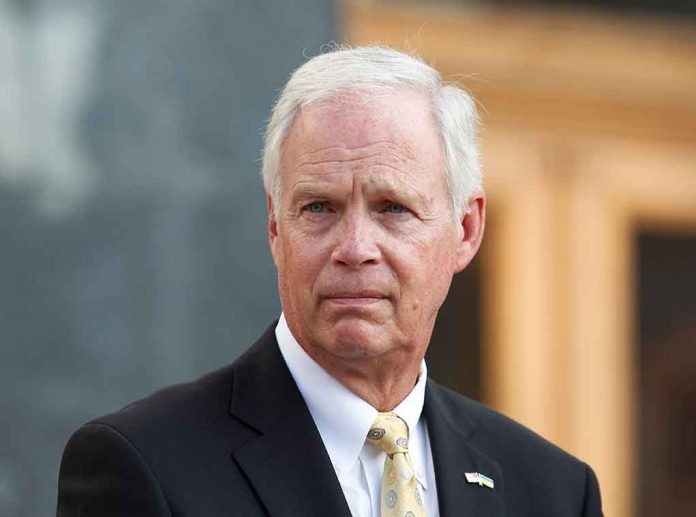 (LibertySons.org) – Throughout the COVID-19 pandemic, there's been constant disagreement over treatments. Plenty of outrage occurred over the use of certain medications, and the federal government kept stepping in to dictate rules. To combat overreach and stand up for the rights of citizens and medical experts alike, a senator from Wisconsin proposed a bill to restore doctors their power to make medical decisions.
Senator Ron Johnson (R-WI) introduced The Right to Treat Act on February 22. The legislation would stop the government from interfering with doctors when treating patients. Senator Mike Braun (R-IN) and Senator Mike Lee (R-UT) co-sponsored the bill that would give medical professionals the right to use FDA-approved drugs as they saw fit.
EXCLUSIVE: Sen. Ron Johnson Introduces Bill That Would Block Federal Agencies From Interfering With Doctors Right to Treat Patients

Read the bill here first and more:https://t.co/68vTrYamqw

— Henry Rodgers (@henryrodgersdc) February 18, 2022
Johnson aims to stop restrictions on off-label drug use. He wants to ban the implementation of laws or rules that prevent doctors from using medications they feel would benefit their patients simply because the FDA has not approved them for specific uses.
The senator noted that this problem isn't exclusive to the pandemic, adding that COVID-19 did reveal how little control medical professionals had when making decisions on treating patients. At least 13 states are currently working on similar legislation, so Johnson felt it was a good idea to introduce it at the federal level as well.
~Here's to Our Liberty!
Copyright 2022, LibertySons.org