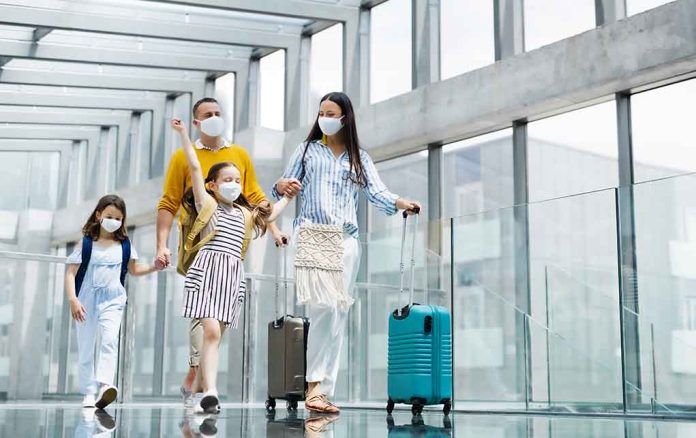 (LibertySons.org) – The COVID-19 pandemic has changed many aspects about living in the United States. People have become accustomed to slapping on a mask in public places, but recently, there has been a move to lift those requirements. The US Senate just made a big move toward changing the rules by passing a resolution to end mask mandates for travelers. Sponsored by Senator Rand Paul (R-KY), the bill, passed by a 57-40 vote, would remove the requirement for people to wear facial coverings on public transportation and airplanes.
Gaveled final. @RandPaul's bill to end the airplane/public transport mask mandate passed 57 to 40!!!

Schedule a House vote @SpeakerPelosi!!! pic.twitter.com/AbomTO8CZ7

— Phil Kerpen (@kerpen) March 15, 2022
Paul said by passing this resolution, the Senate sent a strong message that it's time to end pandemic rules. He explained unelected officials putting such mandates in effect no longer have control, and their ineffective orders are over. He noted that making people wear facial coverings never followed science and was a "fear-mongering" tactic.
The measure received support from eight Democrats including Senators Kyrsten Sinema (D-AZ) and Joe Manchin (D-WV). The moderate lawmakers haven't been shy about diverting from their party on many recent issues.
The move by the Senate comes just after the Transportation Security Administration (TSA) extended the mask mandate for public transportation passengers on March 10. Citing the Centers for Disease and Control Prevention recommendations, the TSA said the requirement would be in place until April 18.
~Here's to Our Liberty!
Copyright 2022, LibertySons.org