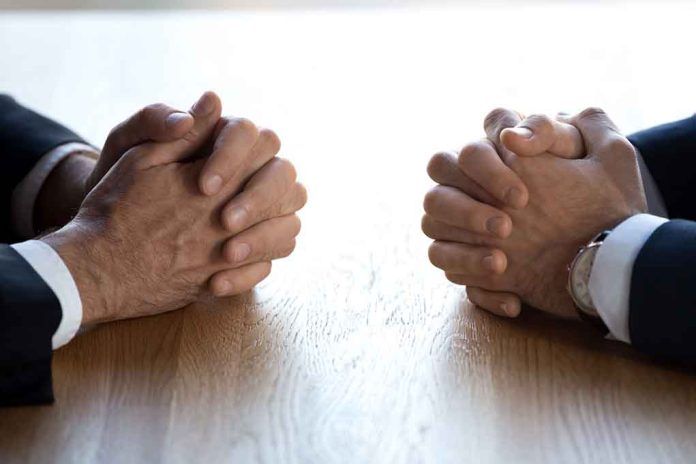 Attorney General Cornered by U.S. Senator – Made to Answer!
(LibertySons.org) – Senator John Kennedy (R-LA) went after Attorney General Merrick Garland during the Department of Justice's budget hearing. The fighting point was over allocating funds for investigating systematic racism and the use of force against rioters in local police departments. The hearing took place on April 26, with Kennedy confronting Garland using a direct approach.
Sen. John Kennedy: "Do you think most cops are racist?"

AG Garland: "No I do not."

Sen. John Kennedy: "What percentage of cops do you think in your judgment are racist?"

AG Garland: "I don't have any way of making that evaluation." pic.twitter.com/plm2wPx6Iw

— The Hill (@thehill) April 27, 2022
Kennedy asked Garland "what percentage of cops" he thought were "bad cops." The AG refused to give a number but replied he felt it the percentage was small." The senator pressed him, trying to get a number, asking if the percent would be "under 10%" and then if it was less than 5%. Garland answered affirmative to both.
The senator indicated the DOJ wasn't winning on any of the serious crimes in the United States and needed to make a change. He called Chicago "the world's largest outdoor shooting range" and said the AG isn't allowing law enforcement to do its job to stop criminals. He asked why Garland wouldn't want officers to take a more aggressive stance when, by his own admission, most of them are neither racist nor bad.
Garland replied that such issues are community problems officials need to handle at the state and local levels. He called it a "resource allocation issue," which Kennedy used against him by asking if the mothers of the youths killed in Chicago would buy that as an excuse.
~Here's to Our Liberty!
Copyright 2022, LibertySons.org