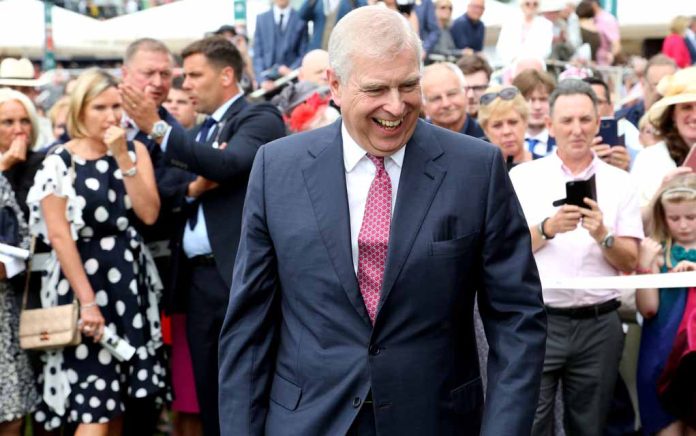 (LibertySons.org) – It's well known that Prince Andrew had ties to disgraced billionaire Jeffrey Epstein, and there were plenty of photos of the two together in the United States. So, it was surprising when Radar Online made a Freedom of Information Act (FOIA) request to the Secret Service to find out more about the prince's movements, and the outfit said it could find no record he was in the US during December 2010 and April 2001.
Secret Service Claims It Has No Trace Of Prince Andrew Ever Visiting United States
There are photos of him here!https://t.co/UBcwYiReS5

— Montzalee Wittmann (@ibanut) March 29, 2022
Britain's Prince Andrew previously stood accused of sexual abuse in a civil case in New York City. The prince settled with accuser Virginia Giuffre on February 15 for a reported $16 million.
However, it seems law enforcement did not want to disclose anything about the prince's presence in the United States because the New York City Police Department had previously refused to release details about the protection it offered Andrew during his visits there. They cited protecting his privacy as the reason for not disclosing the information.
Vanity Fair released photographic evidence of the royal being in Central Park with Epstein in December 2010. There is also a video of the prince at Epstein's Upper East Side home, standing in the doorway and waving to a young woman.
With clear proof Prince Andrew was in the country, why is the US Secret Service saying they can't find any record of his visits?
~Here's to Our Liberty!
Copyright 2022, LibertySons.org