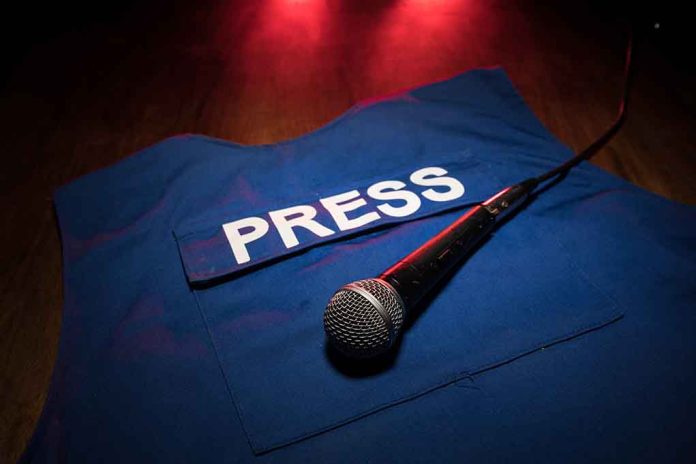 (LibertySons.org) – The World Cup in Qatar has been the sight of yet another media member's death. There are few details about the latest fatality, but it appears to be Khalid al-Misslam, a local photojournalist for Al Kass TV, who was covering the games. The news came shortly after another journalist unexpectedly died at the event as well.
FIFA World Cup — Qatar: The Doha-based Gulf Times announced Saturday that Al Kass TV photojournalist Khalid al-Misslam "passed away recently." The Qatari reporter "died suddenly while covering the FIFA World Cup Qatar 2022," the Gulf Times tweeted. #qatar https://t.co/PpKlUS9igv

— eric (@kinolina) December 12, 2022
The Gulf Times made the announcement of al-Misslam's death on December 10, offering no other details. The publication stated only that he "died suddenly."
On December 9, US sports writer Grant Wahl perished while at a global soccer event. His sudden death allegedly occurred when he collapsed in his seat inside the stadium. Witnesses said he received medical attention promptly, but officials pronounced him dead at Doha's Hamad General Hospital. Wahl's wife expressed "shock" that he was gone and his brother, Eric Wahl, suspects foul play. He wants an autopsy.
Grant Wahl tweeted on November 21 about a clash with security trying to enter the games because of the rainbow shirt he was wearing to support the LGBTQ+ community. Although he was ill with suspected bronchitis at the time, he was reportedly feeling better with medication.
This year's World Cup has had its share of incidents. The day after Wahl's death, a security guard fell from what is believed to be the top level of the stadium. Qatar officials said he was stable and received emergency care immediately. Before that, a contractor working at a training facility fell onto concrete and died too.
There has been no word of an investigation into al-Misslam's death.
~Here's to Our Liberty!
Copyright 2022, LibertySons.org