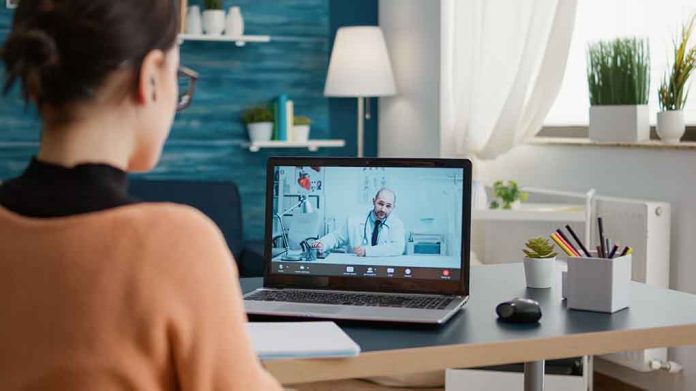 Leftists Come Up With Clever Abortion Loophole
(LibertySons.org) – On June 26, South Dakota Governor Kristi Noem (R) appeared on CBS's "Face the Nation" to talk about her state's reaction to the Supreme Court decision in Dobbs v. Jackson Women's Health Organization. Noem explained South Dakota had a trigger law to ban nearly all abortions that became active as soon as the court released its decision. Now, she plans to introduce a bill to outlaw telemedicine abortions as well.
SD Gov. Kristi Noem says she will ban abortion pills prescribed online https://t.co/n8rU5ppMzs

— Essenviews (@essenviews) June 26, 2022
The governor explained the legislation would stop medical providers from prescribing abortion pills online. She said they are dangerous and require proper medical oversight, which is why she feels halting the practice is vital for women's safety in South Dakota. However, she may be in for a fight over the legislation.
President Joe Biden said in comments about the SCOTUS decision that he would protect access to abortion medications, which have Food and Drug Administration approval. He called governors trying to ban these pills extremists and "out of touch." The president said medical experts insist these medications are safe, and there is no medical evidence to back banning them.
US Attorney General Merrick Garland also spoke about protecting women's access to pregnancy-ending medication. In a statement on June 24, the AG said states have no right to ban the FDA-approved pills.
Resulting from the Supreme Court decision, South Dakota now outlaws abortions with exceptions only if the mother's life is in danger. Noem said the US Constitution does not mention abortion, so the decision should be left up to the states.
~Here's to Our Liberty!
Copyright 2022, LibertySons.org