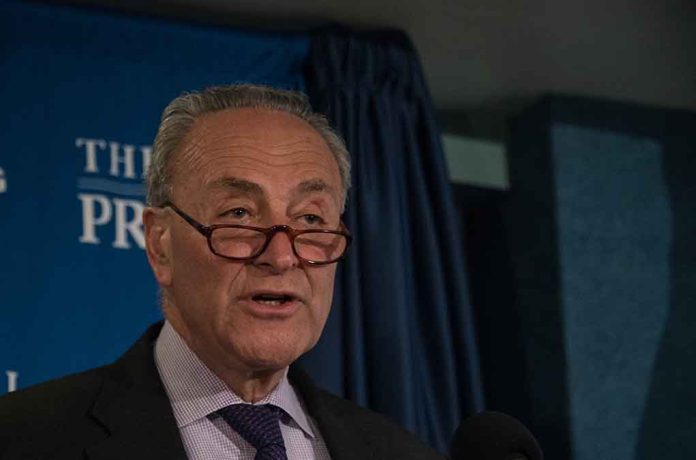 (LibertySons.org) – The crisis at the US southern border is putting a severe strain on the country's immigration system. The Biden administration has yet to correct the issues, and now it seems the left is pushing for more steps that would only aggravate the situation.
Senate Majority Leader Chuck Schumer (D-NY) and over 100 other Democrat lawmakers sent a letter to President Biden on February 16 requesting he end the use of Title 42 and deportations for Haitian immigrants. The letter cited concerns over "the treatment of black migrants" at the border and the specific incident at Del Rio last September as a reason for the request.
Schumer joins dozens of Democrats in urging Biden admin to halt deportations to Haiti, end Title 42 https://t.co/Zsg1W5RY6I

— Fox News (@FoxNews) February 17, 2022
The president already gave these immigrants Temporary Protected Status (TPS) last year, which protects them from deportation if they're already in the country. Thousands of Haitians came into the United States under these orders. Title 42 is a Trump-era rule that allows the denial of entry due to the pandemic. Still, these Democrats seem to feel it is now inhumane despite their support of restrictions for U.S. citizens.
Do you think President Biden should allow more immigrants into the U.S.? Send us an email and let us know.
~Here's to Our Liberty!
Copyright 2022, LibertySons.org