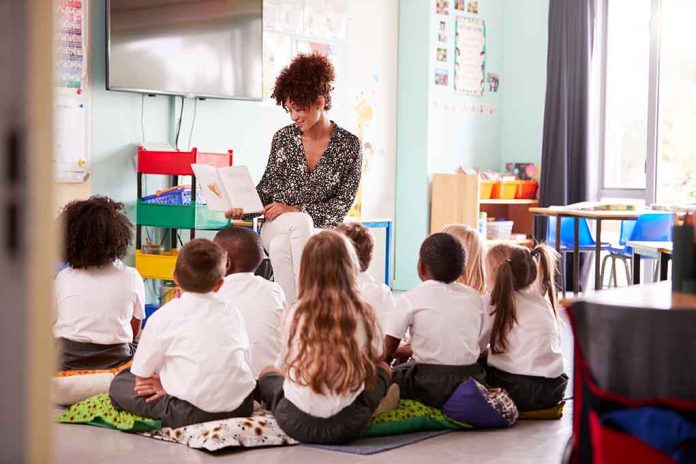 (LibertySons.org) – An exclusive report from National File reveals parents in the Haverford Township School District in Pennsylvania are not happy with a book that is making the rounds through at least five of the district's elementary schools. The text in question is "Jacob's New Dress." Authorities say it's part of the Social Emotional Learning (SEL) curriculum for Kindergarten through third-grade students.
https://t.co/6rJJbKOGzc
A Delaware County PA School District Includes 'Jacob's New Dress' in its K-3 Curriculum.
Click the National File link for the full story

— National File (@NationalFile) April 5, 2022
Parents spoke with National File about their objections over the subject matter, which touches on gender identity. One parent contacted the school, explaining she's already taught her child how to treat others kindly and accept everyone for who they are. She asked them not to cover these topics with her child again.
Shockingly, Pennsylvania is only one of the states using the SEL protocol. Maryland, Ohio, Idaho, Vermont, Connecticut, and nine other states are abiding by the guidelines for students from Kindergarten through 12th grade.
The book tells the story of a boy who wants to wear a dress to school. According to the description on Amazon, Jacob faces criticism from other kids, and he is working to "convince his parents to let him wear what he wants." It also specifically says the target audience is children who are questioning gender roles.
National File reported the book came up in a November 2019 school board meeting. A presentation from Catherine Mallam, co-chair of the SEL program, introduced it as part of the second and third grade curriculum. She said the goal was to remove boy/girl stereotypes and open students' minds to new ideas.
~Here's to Our Liberty!
Copyright 2022, LibertySons.org