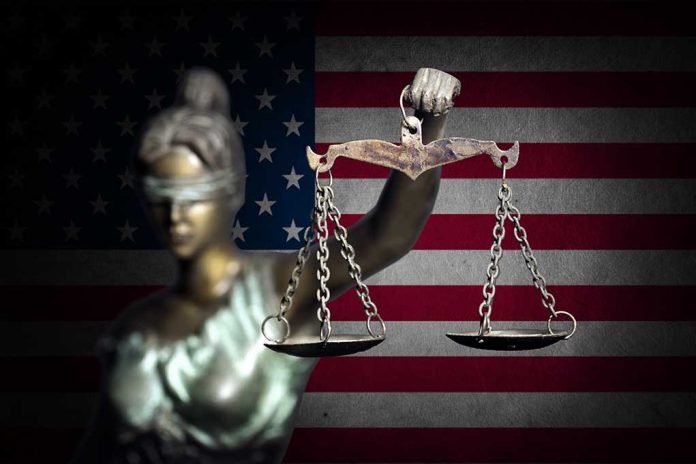 Satan Worshipers Send REQUEST After Supreme Court Ruling
(LibertySons.org) – The First Amendment to the US Constitution guarantees citizens the freedom of religion. It doesn't specify certain beliefs but provides broad protection. On May 2, the US Supreme Court backed up this right by ruling the city of Boston discriminated against a Christian group for refusing to allow it to fly a flag outside city hall. Now, the city is wrestling with a request from the local Satanic Temple to fly its flag outside the building as well.
Satanic Temple asks Boston to fly flag following U.S. Supreme Court ruling https://t.co/gTY2SCXP8Q pic.twitter.com/ClD9k8C12S

— Reuters (@Reuters) May 5, 2022
PBS reported Lucien Greaves, the co-founder of the Satanic Temple, asked the city for permission to fly a flag representing the group at city hall for Satanic Appreciation Week, which runs from July 23 to July 29. He told PBS in an email that the point of the request is to stand up for the rights of all religions.
Greaves said the constitution recognizes the freedom of all groups, adding that flying his group's flag would be a win for religious liberty. He said officials "impose arbitrary restrictions on claims of conscience," and they often make decisions because of religious bias, which goes against the First Amendment and the idea of freedom.
The mayor's office replied to comment requests from PBS stating it was reviewing the Supreme Court's decision and looking over its policies regarding flag raising.
~Here's to Our Liberty!
Copyright 2022, LibertySons.org