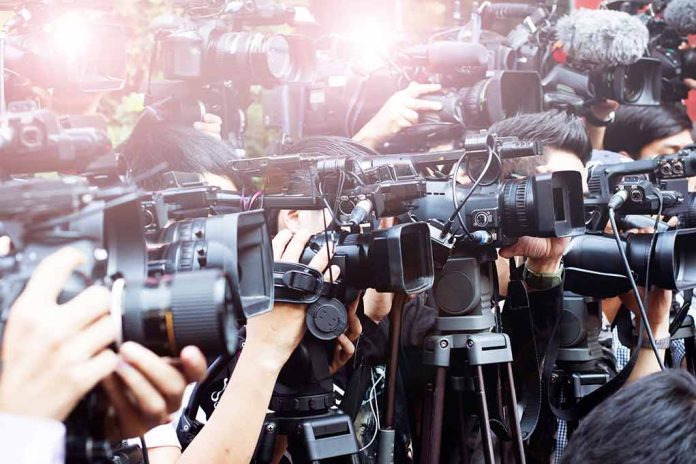 (LibertySons.org) – Former Alaska Governor Sarah Palin has remained an unequivocal Donald Trump fan since his very first run for President. So when Fulton County, Georgia, served the former president with a fourth criminal indictment, the Republican spitfire had something to say about it: "We're not going to keep putting up with this," she told Newsmax host Eric Boling on August 24. Speaking to the lawmakers and prosecutors on the Left who are charging Trump, Palin asked, "Do you want us to be in a civil war? Because that's what's going to happen."
On August 28, Palin told Boling that their previous discussion prompted people on the Left to threaten to kill her and her family because she asked the question. She told Boling she didn't make any threats but rather was trying to warn people about what she saw as potential natural consequences. She said nobody on the Left had responded with an answer to her question. Instead, they accused her of trying to incite insurrection.
She called the multiple prosecutions of the former president a travesty of justice and evidence of a two-tier justice system that the current administration has weaponized against Trump. In total, the 77-year-old business mogul-turned-politician currently faces 91 criminal charges under four criminal indictments in four jurisdictions.
The former president has pleaded innocence on all counts, claiming all the complaints are nothing more than political persecution to keep him from winning the Republican nomination to run for president in 2024 because he's leading the polls by at least 30 points, in most cases. Trump felt comfortable skipping the first debate because he held such a convincing lead.
Former Governor Palin also asked where the Republican National Committee (RNC) is and why it hasn't advocated more vocally on Trump's behalf. She pointed out that the RNC's judicious use of righteous indignation could become an effective advocacy tool for Trump. However, she noted they were acting like a bunch of timid RINOs (Republicans in Name Only). She said they needed to "get their stuff together," or they, too, would need to answer her question about what outcome they expected to see from all the political upheaval.
~Here's to Our Liberty!
Copyright 2023, LibertySons.org