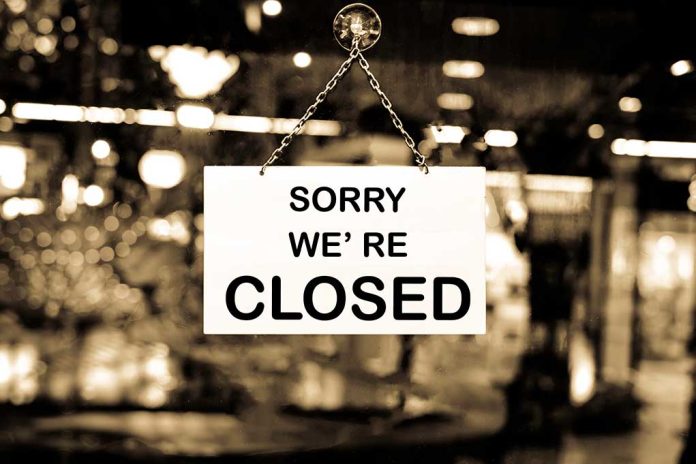 (LibertySons.org) – House Speaker Nancy Pelosi (D-CA) decided to get her hair done at a local San Francisco salon, breaking quarantine last August. Security camera footage captured her wandering around the salon without a mask, sparking outrage at the time. As one might expect, Pelosi claimed the salon set her up.
The owner, Erica Kious, was traveling at the time of the incident. A stylist who rented a chair in her establishment booked the Speaker for the services, not her. As she explained, the security cameras were stationary and operated at all times. No effort was made to set anyone up, much less Pelosi.
Continuing, Kious said she got upset after reviewing the footage and released it to expose Pelosi's hypocritical response to coronavirus restrictions. However, she related the damage that one simple video caused to her business was devastating.
"I thought if I ever lost my business, I would have lost it in an earthquake," Kious said Tues. at our Save Our Paychecks Tour kick-off event in Fresno. "Never did I ever think that I would have lost everything I worked for by leftist politics. Gone." ⬇️https://t.co/gBEzyn5nBB

— Heritage Action (@Heritage_Action) August 12, 2021
Kious ended up closing her business last September after receiving insurmountable pushback from releasing the security camera footage. Threatening phone calls, text messages, emails, and reviews online from people wishing ill will towards her and her business seemed to be never-ending.
On August 10, 2021, Kious spoke at Heritage Action's Save Our Paychecks Tour about her experience. She commented that she never imagined she would lose her business because of "leftist politics."
~Here's to Our Liberty!
Copyright 2021, LibertySons.org