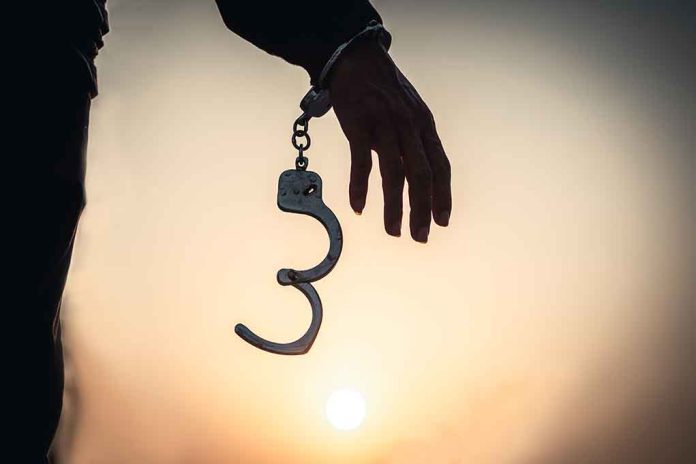 Russian Prisoners Get Big Offer
(LibertySons.org) – Russian investigative media outlet Important Stories revealed the Wagner Group, a mercenary organization, is offering prisoners in St. Petersburg a chance at freedom if they fight for the Kremlin in Ukraine. Relatives of the inmates told the outlet that officials presented a deal of amnesty and 200 thousand rubles for 6 months of service. They will receive the payout if they return alive.
Putin's Running out of Cannon Fodder.

Russian prisoners in St. Petersburg are being offered freedom and money by Putin's Russian mercenary company the Wagner Group if they join Vladimir Putin's war against Ukraine https://t.co/UfCh02RwcQ

— Pete Quily (@pqpolitics) July 6, 2022
The mercenaries told some of the convicts if they died while serving, their families would get five million rubles. The organization explained to the prisoners they would help defend Russia by fighting in the Donbas region, but only about 20% of them would survive the ordeal.
Important Stories alleges the group initially offered the deal only to inmates who had previous military service, but only a few hours later, they began recruiting everyone. Forty people reportedly took the deal.
However, verifying the truth is difficult because the outlet noted relatives said nothing was in writing and there is no formal transmission of the offers. The agreement mainly occurred using foremen within the prison.
The Wagner Group is a paramilitary force with rumored ties to Russian President Vladimir Putin. In March, the British Ministry of Defence reported that the organization deployed enemy troops to Ukraine to help with efforts in the eastern portion of the country.
~Here's to Our Liberty!
Copyright 2022, LibertySons.org