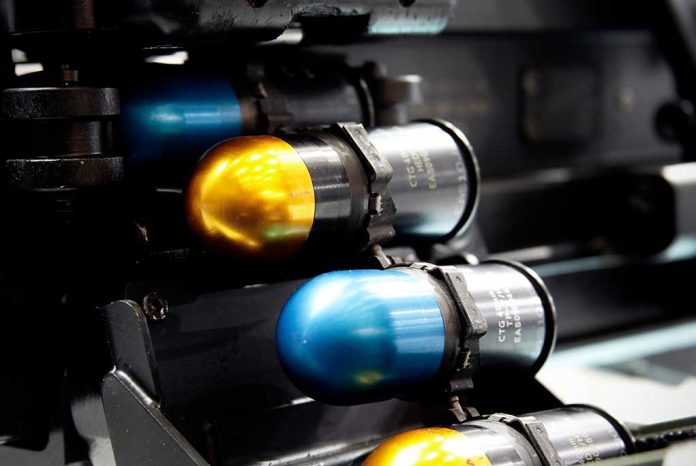 (LibertySons.org) – News coming out of Ukraine paints a picture of what is happening in the region while Russian troops continue bombing and taking over areas. One story is especially alarming as it says the Kremlin got its hands on weapons meant for the Ukrainian military.
Russian Troops Reportedly Capture Several High-End NATO Weapons in Ukraine https://t.co/A92TXi2vml

— National File (@NationalFile) February 28, 2022
On February 27, a YouTube video from correspondent Patrick Lancaster revealed Russian troops had captured NATO weapons in Ukraine. Lancaster shows paperwork accompanying the SMAW-D anti-tank armaments, indicating they were part of a lethal aid package to Ukraine last year.
Reports suggest the Russian Department of Defense corroborated Lancaster's video by sharing images of the weapons, which also included anti-tank launchers.
While it's difficult to say how truthful the accounts are, they're still concerning. If Russian forces did get military items meant to aid Ukrainians, the news could worsen hesitations some countries currently have about offering more aid to the country.
Some leaders have expressed worries after seeing the United States leave almost $83 billion in equipment and weapons in the hands of the Taliban. They question whether it's wise to send anything into Ukraine when it could land in the hands of Russian troops and help the Kremlin toward its goal instead of defending the Ukrainian homeland.
~Here's to Our Liberty!
Copyright 2022, LibertySons.org