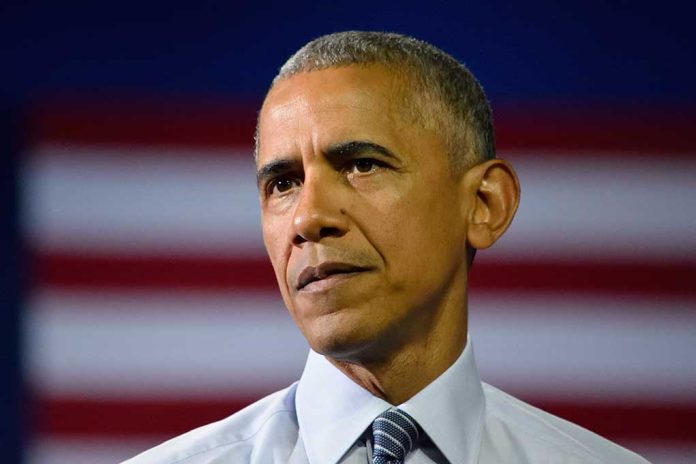 (LibertySons.org) – Russian President Vladimir Putin ordered his troops to invade Ukraine just over 15 months ago, hoping to sweep through the smaller country and take it by storm back under Russia's control. The Ukrainian people and their allies fought back fiercely, holding the line and repelling Kremlin forces. As a result, Putin and Russia faced the toughest economic and personnel sanctions ever placed on the nation. In response, Russia has acted to ban 500 Americans from entering the country, including former President Barack Obama.
On Friday, May 19, while the G7 met in Hiroshima, Japan, to discuss tightening sanctions on Russia even more to close loopholes that allowed the Kremlin to export roughly $4 billion in diamonds through India last year. Putin's government issued a list of 500 Americans the regime has permanently banned. The Kremlin cited its reasons for excluding the individuals, including spreading Russophobic disinformation, supplying weapons to Ukraine, or persecuting "dissidents" who attacked the Capitol on January 6, 2021.
Russia bans 500 Americans from the country over sanctions, including Obama | Just The News https://t.co/kAOu62sxxu

— John Solomon (@jsolomonReports) May 19, 2023
Additionally, the Russian Foreign Ministry publicly denied a US request for consular access to Wall Street Journal reporter Evan Gershkovich, who Russian authorities arrested in late March on espionage charges. The denial reportedly came in direct response to the US denial of visas to Russian journalists who requested access to cover Foreign Minister Sergey Lavrov's United Nations visit in April.
The ministry stated it was "high time" that Washington learn "not a single hostile attack against Russia" would go "without a strong reaction." The ministry promised to "consistently" apply the principle of inevitable punishment regarding either tougher sanctions or what it viewed as "discriminatory" hindrances of the professional activities of its citizens.
In addition to Obama, the list excludes 45 House members, three US senators, two former US ambassadors to Russia, and two more former US ambassadors to Ukraine. Television commentators and personalities like Rachel Maddow, Joe Scarborough, Jimmy Kimmel, Stephen Colbert, and Seth Myers also made the list. A similar list, including many of the same names, appeared a year ago in May 2022, permanently barring 963 Americans.
~Here's to Our Liberty!
Copyright 2023, LibertySons.org