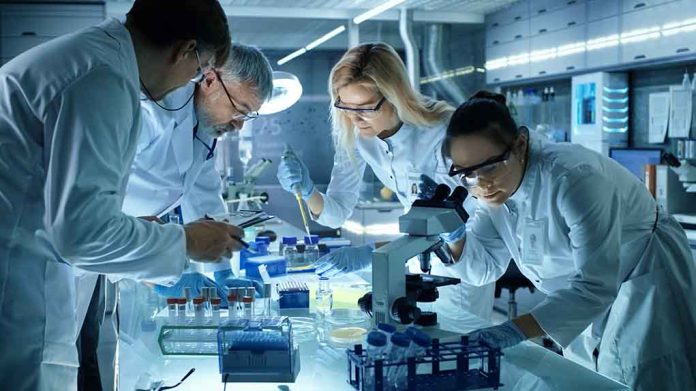 (LibertySons.org) – UN Security Council Representative for Russia, Vassily Nebenzia, accused a biological research program implemented by the United States of causing outbreaks of various diseases and infections. He alleged the US experimented with swine flu, measles, diphtheria, rubella, polio, tuberculosis, and other infections in Ukraine. American officials knew the risks of such operations, according to the representative, so they persuaded Ukraine to host the programs, turning its citizens into test subjects.
Moscow has found evidence of attempts to dismantle anti-bacterial weapons in Ukraine and cover up research on biological weapons

Russia's ambassador to the United Nations Vasily Nebenzia said Russian forces had found evidence of a network of at least 30 biological laboratories pic.twitter.com/1xx1J93trE

— powerup (@roundtime_11) March 12, 2022
Nebenzia remarked that the US did this under the guise of reforming the Ukrainian healthcare system in 2014. Since that time, he claimed the country saw considerable growth in the number of infectious diseases and said that by March 2016, there were 364 deaths because of swine flu.
His statement held an edge in trying to turn the world against the United States. He implored the European Union to take a good look at how US officials put biological weapons on its doorstep and warned that the dangerous threat could encompass all of Europe, pointing to the COVID-19 pandemic as evidence. Nebenzia said nobody could feel safe because the United States is operating such programs throughout the globe.
He projected that the United States would call this "Russian propaganda," but he categorized that as "wishful thinking." He said American officials instructed their Ukrainian counterparts to blame Russia.
Accusations about biological threats when the world is still reeling from the COVID-19 pandemic could grab some attention. Still, the timing is suspicious. Due to the current situation in Ukraine, it's difficult to believe anything the former Soviet nation's officials have to say.
~Here's to Our Liberty!
Copyright 2022, LibertySons.org