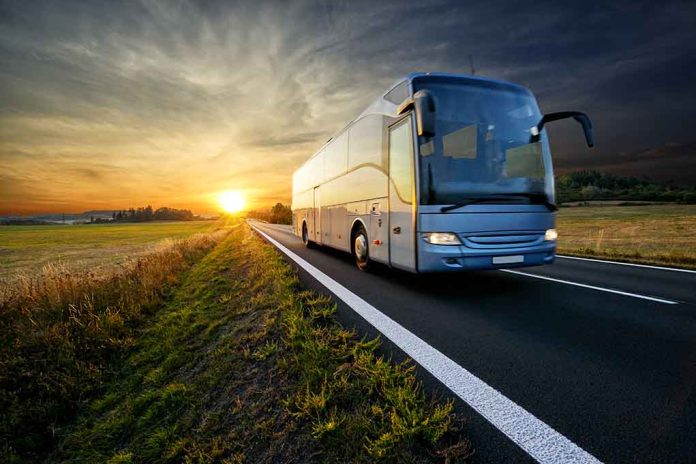 Ron DeSantis Has A NEW WARNING for Democrats
(LibertySons.org) – The arrival of 50 migrants on Martha's Vineyard on September 14 created a war of words on Twitter. After Florida Governor Ron DeSantis (R) took credit for the flights, his rapid response director, Christina Pushaw, began pushing back on those calling the move a political stunt or declaring it a racist move. She showed no mercy, suggesting the DeSantis administration may send more immigrants to the island.
A man with a plan: @GovRonDeSantis https://t.co/doVr2RYcBX

— #TheRebellion (@chessnotes) September 16, 2022
State Representative Dylan Fernandes (D-MA) tweeted how honored Martha's Vineyard was to receive the immigrants. Pushaw asked him if that meant he wanted more. She also questioned why so many were upset by the incident, stating they created a sanctuary city for this very purpose. The director credited DeSantis with adding more diversity to the area.
Martha's Vineyard residents should be thrilled about this. They vote for sanctuary cities — they get a sanctuary city of their own. And illegal aliens will increase the town's diversity, which is strength. Right?

https://t.co/rxSkQ9XdKA #FoxNews

— Christina Pushaw 🐊 🇺🇸 (@ChristinaPushaw) September 15, 2022
Pushaw used her Twitter feed to show how the recently passed state budget included money earmarked to move migrants out of Florida and to sanctuary cities. She then posted the names of each Democrat who voted in favor of that legislation, many of whom condemned the tactic on social media.
But Taddeo voted for funding it. So if it's "vile and inhumane," what does that make her? 🤔 https://t.co/BoyiL6iTHs pic.twitter.com/gtxflo3HvD

— Christina Pushaw 🐊 🇺🇸 (@ChristinaPushaw) September 16, 2022
Despite the Liberal blowback, Governor DeSantis doubled down on his stance about shipping illegal immigrants out of his state. He said Florida wouldn't be a sanctuary for them, but he will happily send them to Blue regions that claim to want them.
~Here's to Our Liberty!
Copyright 2022, LibertySons.org