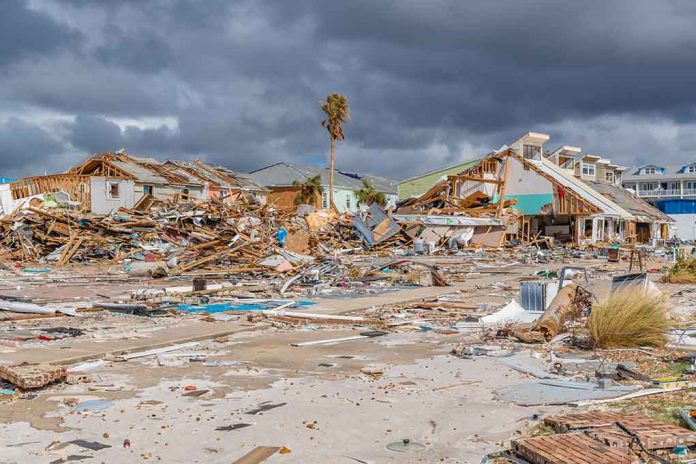 Ron DeSantis "Optimistic" After Requesting Hurricane Relief From President Biden
(LibertySons.org) – Hurricane Ian hit Florida with winds exceeding 150 mph, causing widespread flooding and power outages. The major weather event left the state in a bad situation as it moved out, requiring emergency assistance and funding to recover. In an attempt to get ahead of the disaster and prepare appropriately for his citizens, Florida Governor Ron DeSantis (R) made an early request for aid from President Joe Biden.
President Biden has said that "the federal government is ready to help in every single way possible" as Hurricane Ian hits. https://t.co/H4Mn369ZCB

— Newsweek (@Newsweek) September 29, 2022
On the day Ian made landfall, the governor asked the White House for a major disaster declaration for all affected areas and regions in the state. Getting the designation would release federal funds to the state to help with the recovery efforts, including providing assistance to those suffering from the storm. In addition, DeSantis requested 100% federal reimbursement from the Federal Emergency Management Agency (FEMA) for clean-up and security costs in the coming 60 days.
The governor appeared on Fox's "Tucker Carlson Tonight" to discuss the situation, including his pleas to the president. DeSantis said he is "cautiously optimistic" Biden will approve the aid requests after the Commander in Chief expressed his willingness to help during a phone call between the two. The Florida leader is putting politics aside to handle this disaster because he feels there is no room for partisan tactics at a time when citizens are in such great need.
~Here's to Our Liberty!
Copyright 2022, LibertySons.org