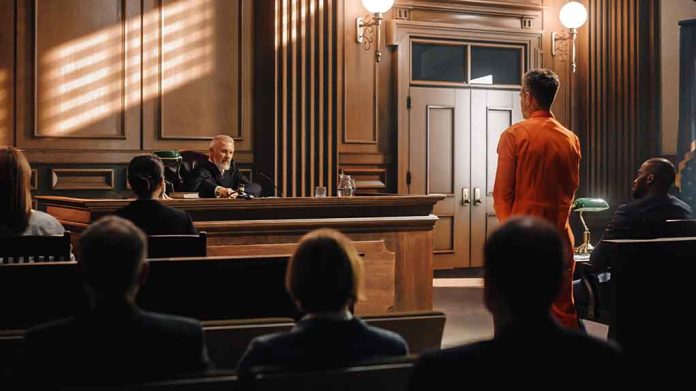 2020 Rioter Convicted in Murder of St. Louis Police Captain
(LibertySons.org) – The 2020 riots following the death of George Floyd while in police custody were deadly and destructive. During the chaos, former St. Louis Police Captain David Dorn lost his life. He was checking an alarm at a friend's pawn shop when a group of looters attacked him. In July, a jury convicted Stephan Cannon of the murder. On October 5, Judge Theresa Counts Burke sentenced him to life in prison without parole for the crime.
Man sentenced to life in prison in death of David Dornhttps://t.co/BfPkfoB8Uf

— Bob Beddingfield (@bobbeddingfield) October 6, 2022
Cannon faced additional charges for robbery, burglary, theft, unlawful possession of a firearm, and criminal action. Burke gave the defendant the maximum sentences in response, totaling 31 years in prison. She noted she was giving him the stiffest penalties she could hand down under the law.
Dorn's family urged Cannon to do something productive with his time on the inside, such as helping other young men who may re-enter society one day to turn their lives around. But they also asked the court to hand down a life sentence.
Lisa Dorn, the slain officer's daughter, explained her dad worked to help people like Cannon, so it was shameful the young man murdered him. Dorn's son, Brian Powell, proclaimed the family got justice in court but admitted there were no winners because his dad was still gone, and two families were hurting.
Cannon did offer an apology to the Dorns, but it fell flat because he refused to admit guilt. He told the judge there was no justice in locking him up because he didn't kill the officer.
~Here's to Our Liberty!
Copyright 2022, LibertySons.org