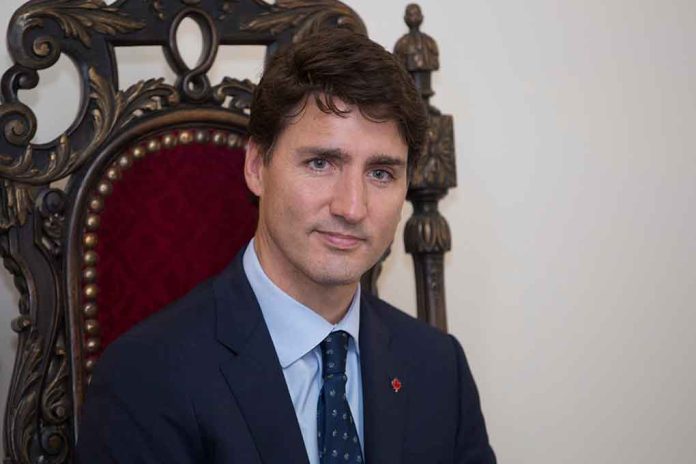 (LibertySons.org) – The Freedom Convoy turned Canada upside down when it began the occupation of Ottawa in protest of the country's vaccine mandates. Prime Minister Justin Trudeau tried ignoring them, but now he's taking action. And some people are warning the move could cause more issues.
Trudeau activated the Emergencies Act to cut funds to the convoy. The Canadian Civil Liberties Association (CCLA) explains the situation didn't meet the standards required and is an example of federal government overreach. The group noted officials should only use the act when no other laws are effective.
Governments regularly deal with difficult situations, and do so using powers granted to them by democratically elected representatives. Emergency legislation should not be normalized. It threatens our democracy and our civil liberties. #cdnpoli

— Canadian Civil Liberties Association (@cancivlib) February 15, 2022
The CCLA further remarked that normalizing the use of emergency legislation is not acceptable. They pointed to such actions as a threat to civil liberties and democracy.
Lori William, a political science professor at Mount Royal University, warned the use of the act could lead to more problems. She said Trudeau needs to have the backing of the premiers in each province, or they could view the decision as an infringement of their power.
Francois Legault, premier of Quebec, said the prime minister's actions could increase the unrest and further divide Canadians on the issue. He also explained the police are well in control of the situation in his province, and he told Trudeau he didn't need the added help.
Do you think the prime minister went too far by using the Emergencies Act?
~Here's to Our Liberty!
Copyright 2022, LibertySons.org