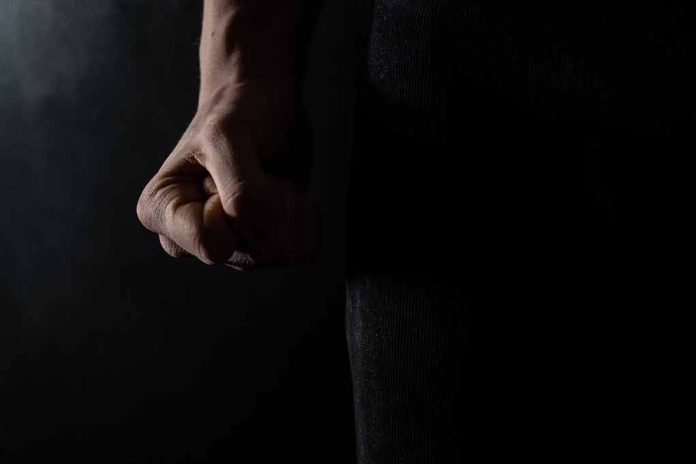 (LibertySons.org) – Democratic hopeful Robert F. Kennedy, Jr. took a stroll through New York's Central Park with Fox News host Jesse Watters and a camera crew on August 29. The two men touched on several subjects during their promenade, and Kennedy expressed some strong opinions about how President Joe Biden is conducting his reelection campaign. RFK Jr. ripped into Biden's inaccessibility and echo-chamber mentality.
Watters asked Kennedy whether he thought Biden was healthy. Kennedy sidestepped slightly, answering that the job requires people to be in good shape and that if Biden felt he was up to the rigors of the job, the president should debate him.
Watters redirected his question and asked whether Kennedy thought Biden was up to a debate. Kennedy answered by saying he didn't believe it was in the best interests of the American people or the Democratic party if the "only people" Biden must engage with to win the election were "his donors" and the head of the Democratic National Convention (DNC).
Kennedy stressed that Biden needs to break free from his "bubble" of isolation and talk with "actual Americans" who are hurting more now than in many years and in greater need of "dialogue" with political leadership to help set a new course. RFK Jr. pointed out that the open exchange of ideas, the same process that happens in a debate, was important not just for him but for the American public.
In the Real Clear Politics (RCP) Average of Polls, Biden currently holds a 53-point lead on Kennedy, his nearest challenger. His RCP approval number stands at 42.0%, and his disapproval rating has hovered at 53.9%, reflecting an 11.9-point disapproval spread.
The question of Biden's health has arisen in other contexts recently. For instance, a June NBC survey asked respondents about their level of concern over whether Joe Biden would have the physical health and mental acuity to be president for another four years, and 68% said they had major or moderate concerns in that regard. Another 60% of respondents said they held doubts about him running for reelection.
~Here's to Our Liberty!
Copyright 2023, LibertySons.org