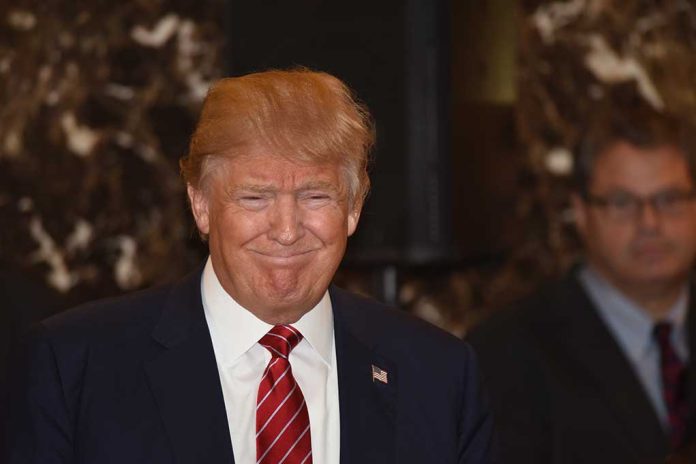 (LibertySons.org) – There's no question that former President Donald Trump still has a lot of sway in the GOP. More evidence of that fact came after a Manhattan District Attorney indicted the former commander-in-chief, prompting Republicans from across the nation to express their dismay. Is it possible the indictment could've sealed Trump's fate?
Congressional Republicans quickly came to Donald Trump's defense after he was indicted by a Manhattan grand jury, with Rep. Jim Jordan summarizing the party's response in a one word tweet: "Outrageous." https://t.co/HXxASFvEDb

— ABC News (@ABC) March 30, 2023
If Manhattan DA Alvin Bragg's indictment did seal the former president's fate, it's likely not in the way Democrats are hoping. Rather than bury Trump's presidential aspirations, the indictment fired up his supporters and much of the Republican Party.
House Speaker Kevin McCarthy (R-CA) was one of the several top GOP lawmakers to throw his support behind the former president, saying Bragg has "weaponized our sacred justice system." McCarthy said the American public wouldn't "tolerate this injustice," adding the House would be holding the Manhattan DA accountable for abusing his power.
Alvin Bragg has irreparably damaged our country in an attempt to interfere in our Presidential election.

As he routinely frees violent criminals to terrorize the public, he weaponized our sacred system of justice against President Donald Trump.

The American people will not…

— Kevin McCarthy (@SpeakerMcCarthy) March 30, 2023
Representative Jim Jordan (R-OH), who serves as Chairman of the House Judiciary Committee, also took to social media to air out his frustration on Twitter following the news. However, his response to the indictment was in a much shorter breath, simply saying, "Outrageous."
Outrageous.

— Rep. Jim Jordan (@Jim_Jordan) March 30, 2023
Several other Republican lawmakers, such as Senators Mike Scott (R-FL) and Ted Cruz (R-TX), also expressed their support for Trump as they criticized Bragg's decision to move forward with the indictment. The former president warned the Manhattan DA was going to be coming after him in relation to allegations that he paid off Stephanie Clifford, known as Stormy Daniels in the adult film industry, in the amount of $130,000 to keep her quiet.
Governor Ron DeSantis (R-FL), who is largely seen as Trump's top contender, also criticized the indictment. Despite constantly taking a beating from the former president, DeSantis defended him and asserted the Sunshine State wouldn't be assisting in extraditing Trump.
~Here's to Our Liberty!
Copyright 2023, LibertySons.org