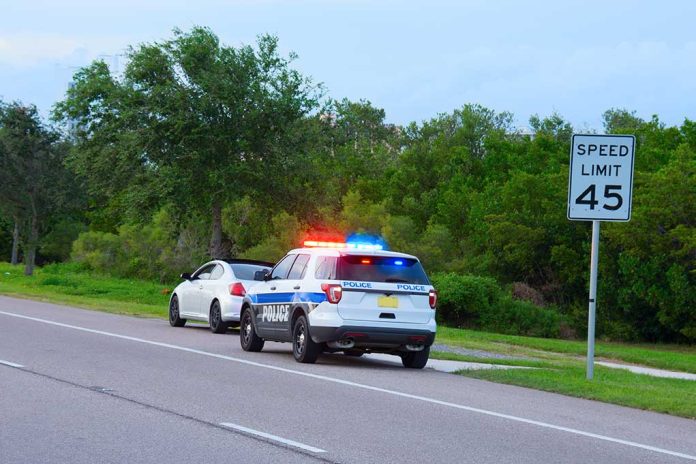 (LibertySons.org) – Traffic violations are pretty common, but when a high-profile person receives a citation, it becomes news. Representative Madison Cawthorn (R-NC) is heading to court for driving without a valid license. He could face up to 20 days in jail. On March 3, Trooper Tyler Gantt pulled over the congressman after his 2019 Toyota truck crossed the center line on US 74B in Cleveland County, North Carolina.
The officer said the 26-year-old cooperated and was polite throughout the stop. He issued the representative a citation for driving with a revoked license – a misdemeanor charge.
Seems like Madison Cawthorn might think the rules don't apply to him. https://t.co/uVWgk0KSJJ

— The Lincoln Project (@ProjectLincoln) March 9, 2022
This incident marks the second time Cawthorn faced driving with a revoked license charge. The last occurrence was in 2017, before his election to the US House. A court dismissed that offense.
The representative also has two pending speeding tickets in Buncombe and Polk counties from October 18 and January 8. Cawthorn will go to court for the most recent charge on May 6, and while the infraction could get him time in jail, the more typical penalty is a fine or probation.
His court hearings for the Buncombe and Polk county matters are on May 3 and April 18, respectively.
~Here's to Our Liberty!
Copyright 2022, LibertySons.org