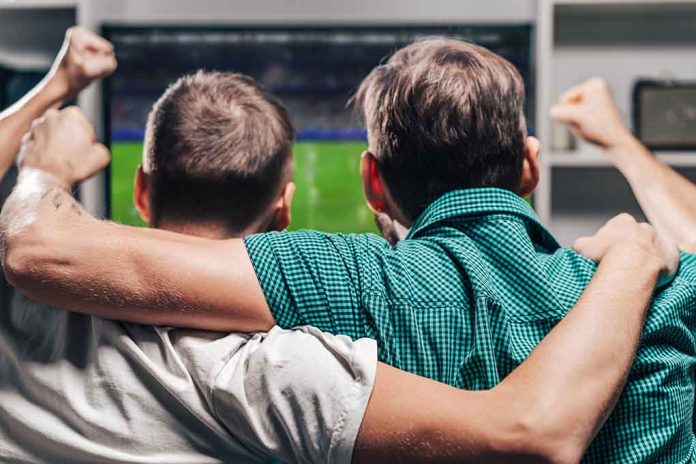 (LibertySons.org) – CNN seems to have a sinking ship on its hands after multiple scandals. The arrest of a producer for enticing minors into sexual activity came on the heels of the firing of Chris Cuomo. While the two incidents seem unconnected, new information is coming to light that shows Cuomo's ties to the disgraced producer.
Cuomo and producer John Griffin both face allegations of devious sexual activities, and they worked together at CNN during the same period. While that isn't enough to declare them best friends, digital evidence has now come to light that does speak to the tight friendship.
'My boy Chris': Social-media posts reveal CNN's alleged pedophile was close friends with Chris Cuomo https://t.co/IoIRI81MTQ

— WND News (@worldnetdaily) December 14, 2021
On Griffin's Twitter account, there are various signs of the relationship. In a post from July 2013, the producer talked about receiving a gift from Cuomo and even said the former anchor knew him well. Chris even responded to the post, verifying its contents.
The Twitter account also showed images of them goofing around and Griffin heaping praise on Cuomo for being the best boss. The former producer wrote an over-the-top missive about Cuomo after the host's positive COVID-19 diagnosis that lamented a sickly-sweet admiration for his friend and former boss.
The account has had posts disappearing, but not quickly enough to avoid becoming immortalized in screenshots. The overall look here isn't good for Cuomo or CNN, especially when both are trying to do damage control on their reputations.
~Here's to Our Liberty!
Copyright 2021, LibertySons.org