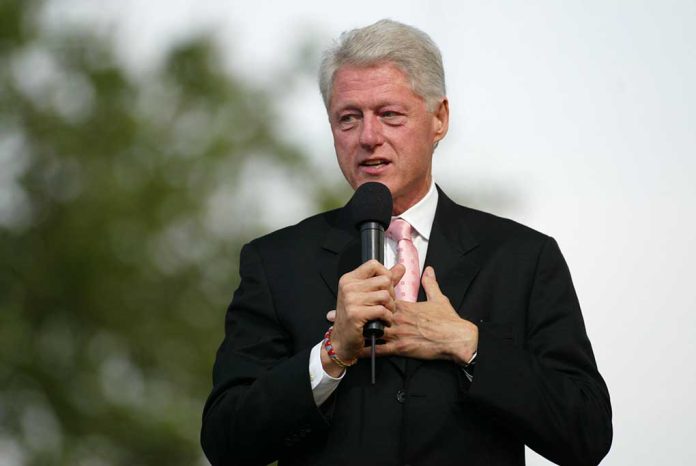 (LibertySons.org) – Despite his death in 2019, disgraced financier and businessman Jeffrey Epstein continues to make headlines. His links to powerful and influential people lead to a deeper exploration of other elites' connections, including the Clintons.
The Daily Mail obtained visitor logs from the Clinton Presidential Library via the Freedom of Information Act (FOIA). These records clearly show Epstein visited the White House on 14 different occasions. He made additional visits on three of those days, stepping in a total of 17 times.
Jeffrey Epstein's access to the Clinton White House laid bare:

Visitor logs reveal pedophile visited the former president at least 17 TIMES – including a dozen in 1994 and twice in one day on three separate occasionshttps://t.co/khpMSq06Up

— RPK Report (@RPKReport) December 2, 2021
Epstein's first visit to the Clinton White House occurred on February 25, 1993, shortly after Bill Clinton came into office. He continued to attend as a guest at various points until January 28, 1995, when the visits suddenly ended.
The disgraced tycoon wasn't simply stopping by to borrow a cup of sugar. Records suggest he was invited by top presidential staffers and advisors each time.
While visitor logs fail to offer any kind of reliable information on why Epstein was there or who exactly invited him, they do say he spent most of his time in the West Wing. That location suggests he likely met with the president.
A number of photos show the financier with Clinton on several of the dates within the log. At least one includes a picture of him, his partner Ghislaine Maxwell, and then-president Bill Clinton. The former Democratic leader has also made public statements that he frequently flew on Epstein's private plane.
White House visiting records prove the two had at least some kind of connection when the sexual abuse scandal was actively unfolding. However, more evidence is needed to confirm Clinton's role in the entire situation.
~ Here's to Our Liberty!
Copyright 2021, LibertySons.org