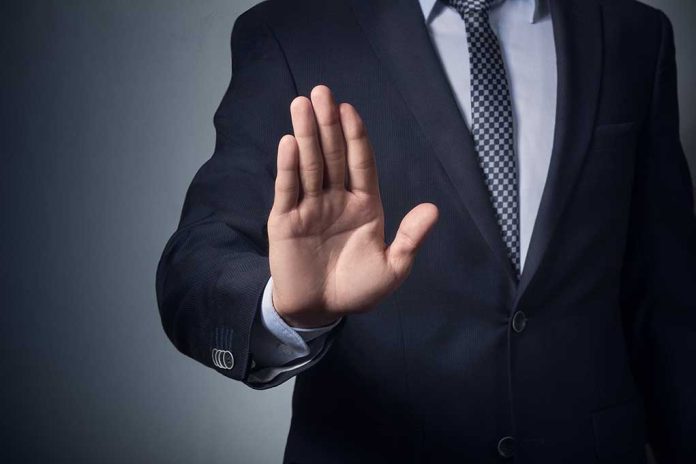 California DA Protects Pelosi Attacker in "Sanctuary City"
(LibertySons.org) – On October 28, a man broke into the residence of Speaker of the House Nancy Pelosi (D-CA) and attacked her husband with a hammer, leaving him with a skull fracture and other wounds. The suspect, David DePape, is illegally in the country, and immigration officials want to take him into custody. Yet, San Francisco District Attorney Brooke Jenkins refuses to turn over the suspect.
This DA needs to be fired and arrested! PERIOD! https://t.co/HJBbrVzTKh

— Mike Allagas (@AllagasMike) November 8, 2022
DePape, a citizen of Canada, has been in the United States since 2008. He exceeded the six-month limit to be in the country — by a lot. US Immigration and Customs Enforcement (ICE) issued a detainer on November 1, which would allow the agency to take custody of the man upon his release from California's criminal justice system.
Despite the request to turn over DePape, Jenkins cited her city's sanctuary status in a statement on November 4. The attorney explained she would not cooperate with ICE. San Francisco Administrative Code says local authorities cannot put resources toward helping with federal immigration efforts.
Still, DePape remains in behind bars and will have to go through the state and federal systems. The DOJ has also entered charges against him for the incident. The cases will take time, and the suspect is not likely to walk free, so the ICE detainer is not a current concern. Jenkins said the move was "moot" because immigration officials have to wait for the criminal proceedings to conclude and the suspect faces life in prison.
~Here's to Our Liberty!
Copyright 2022, LibertySons.org