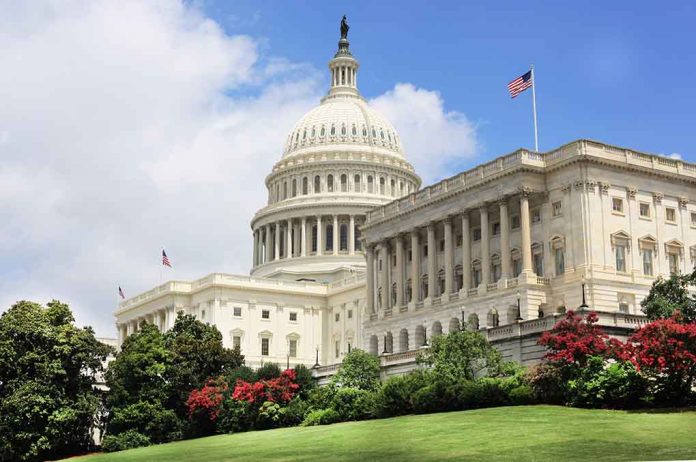 (LibertySons.org) – The events of January 6 still have no resolution as countless people continue to face charges over the incident. The latest person to have their day in court was Jacob Chansley, referred to as the so-called QAnon Shaman in the media.
Judge Lamberth decided to sentence the man to 41 months in prison with three years of probation upon release. He noted the severity of the crime as a reason for the length of the sentence but did acknowledge that he believes Chansley is genuinely sorry for his actions.
The U.S. Capitol protester nicknamed the "QAnon Shaman" for his horned head-dress faces a judge on Wednesday who could sentence him to more than four years in prison for his role in the deadly Jan. 6 attack. https://t.co/y6rmWxwUBX

— Newsmax (@newsmax) November 17, 2021
Chansley had previously reached a plea deal with the prosecution on September 3. At the time, the prosecution was urging US District Judge Royce Lamberth to hand down a 51-month sentence. They felt the "QAnon Shaman" served as the public face of the Capitol incident and wanted to make an example of him.
If the judge had agreed, it would have been the harshest sentence handed down concerning charges stemming from January 6. A protestor who punched a police officer and received a 41-month sentence currently holds that record.
The defense, however, asked only for time served. Chansley has been in jail since his January 9 arrest, already serving 11 months. He was diagnosed with anxiety, depression, transient schizophrenia, and bipolar disorder while incarcerated.
~Here's to Our Liberty!
Copyright 2021, LibertySons.org