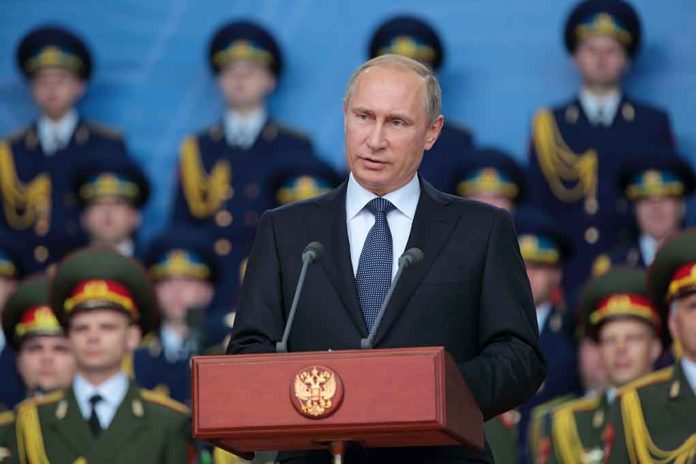 Putin To Give Mothers $16,000 Under One Condition…
(LibertySons.org) – On August 15, Russian President Vladimir Putin reinstated Joseph Stalin's 1944 creation, the Mother Heroine medal. The award of a five-point star and one million rubles, or about $16,400, goes to any Russian woman who gives birth to at least 10 children and meets certain stipulations. The move is an attempt to help the dwindling population in the nation, which has been worsening due to the conflict in Ukraine.
Putin Promises Russian Mothers $16K for Having Ten Children and an honorary title as his country faces a dwindling population. https://t.co/Z1H09SNJsJ

— Yusuf Unjhawala 🇮🇳 (@YusufDFI) August 18, 2022
To earn the honor, which is one of the highest in the country, a woman has to bear 10 children who remain Russian citizens and are alive by the time the youngest turns one year old. There are exceptions if a child dies during service to the country or in a terrorist attack. In addition, the government requires proof the children have had substantial care and moral rearing.
The United Nations reported the population of Russia has been in a steep decline since around 2010. The number of people under the age of 64 has steadily plummeted. In contrast, those over 65 have increased, leading to an overall older citizenship that threatens the future growth and abilities of the nation.
Stalin implemented the Mother Heroine award in the Soviet Union after the end of World War II. The country was having similar population issues at that time. When the USSR collapsed, the award went with it — until now.
~Here's to Our Liberty!
Copyright 2022, LibertySons.org