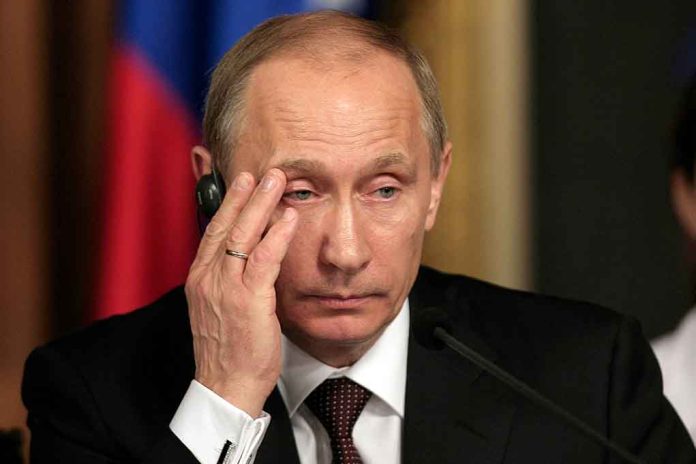 (LibertySons.org) – Reports are rampant that the Russian military is quickly running out of steam in its campaign against Ukraine. Former Deputy Assistant Secretary of Defense for European and NATO policy, Michael Ryan, said the conflict may have reached the point where it cannot move forward anymore. He feels the loss of life and dwindling supplies are taking a toll.
Britain's spy chief Jeremy Fleming said there's evidence Russian troops are "short of weapons and morale." https://t.co/vN1JZdiFnz

— Newsweek (@Newsweek) March 31, 2022
According to Fox News, Ryan estimated the loss of Russian troops at around 10%, but said many suggest it is much higher. Such staggering numbers are sure to take a hit on the morale and the ability to continue with the planned attack.
While it is difficult to get actual numbers on the toll of the conflict, the Ukraine Ministry of Defence stated on March 14 that Russia had lost over 12,000 troops, with thousands of weapons and vehicles also taken out of commission. The Wall Street Journal reported forces lost 230 armored vehicles as of March 17, and in a March 25 US Department of State press briefing, officials said the death toll for Russian military members was at almost 10,000.
Ryan explained the troops simply weren't prepared to take on a battle of this proportions. He said they lacked supplies and had done a poor job with the execution. With the Ukrainians targeting high-ranking colonels, they could further plant seeds of confusion within the ranks of the Russian military. Add that to everything else, and it may create chaos and lower morale to devastating levels.
~Here's to Our Liberty!
Copyright 2022, LibertySons.org