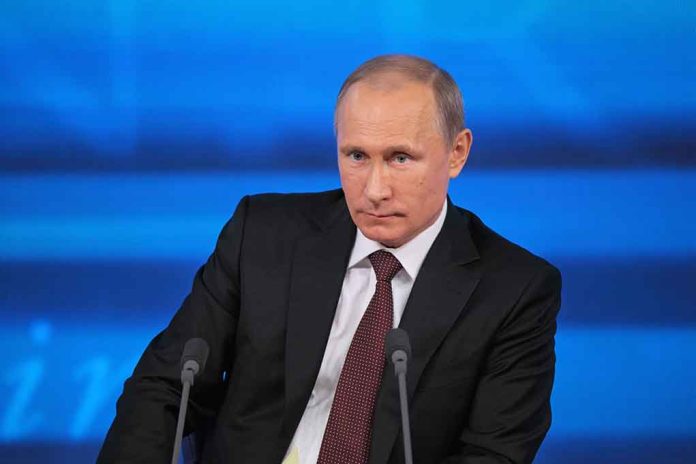 Vladimir Putin Title Change Requested – It's a Sign
(LibertySons.org) – Reports from Russia say the Liberal Democratic Party (LDPR) is pushing for a title change for the country's leader Vladimir Putin. Instead of his current label as president, the group wants him to be called pravitel, which means ruler. They claim it fits his status better within the government.
The LDPR has long been Putin's way of pushing his more extremist ideas into parliament. They only hold 22 of the 450 seats, but their voice is loud. The group has been campaigning in the media to get the title change, explaining that the term "president" is unsuitable because it was first used in the United States and doesn't represent the Motherland.
Don't call him President Putin, call him 'our ruler': Kremlin allies urge title change for Russian despot https://t.co/qN3Iyi5FHi https://t.co/NHBNxZIK89

— Foreign Confidential (@ForeignC) July 11, 2022
The campaign comes on the heels of Russia purging itself of terms and names that have western influence because of sanctions over the Ukrainian conflict. Putin claims using borrowed words is a threat to the culture of his nation.
On the other hand, pravitel has deep Russian roots. It is similar to the word tsar, which the Romanov family used in the 1600s. President only came into use in the country around the time of the USSR's dissolution.
Those opposing the name change say Putin already has too much power and acts as an "autocratic tsar." The lower house of parliament previously rejected an alternative title proposed by the LDPR in 2020 when they wanted to call him "supreme ruler."
~Here's to Our Liberty!
Copyright 2022, LibertySons.org