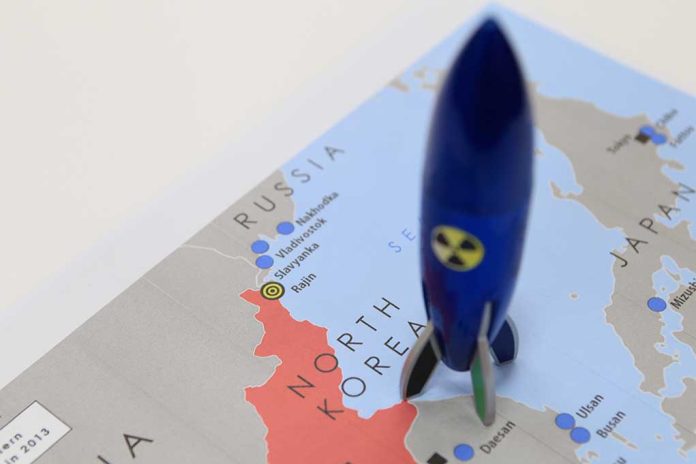 Putin Makes Massive PURCHASES From Kim Jong Un
(LibertySons.org) – US Intelligence reports obtained by The New York Times show Russia bought millions of shells and rockets from North Korea. The data offers a look at how sanctions from across the world in response to the Ukraine conflict are playing out. It also is evidence that Russian President Vladimir Putin may be scrambling to find supplies to keep his military functional.
US: Russia is buying millions of rockets from North Korea
.russia itself is incapable of building them as the flux of western parts dries out https://t.co/nl060SLdBO

— Mar God (@psancintel) September 6, 2022
The Kremlin has little choice about where it can get ammunition due to United States and Western European sanctions. The measures have essentially cut off supply lines into the nation and forced Putin to work hard to find alternative options.
The Russian leader has already worked with Iran to obtain drones, and North Korea was a natural choice. These nations are also sanctioned by the US, making them ideal partners. There was speculation China might back up Russia and assist, but it isn't too keen on going against the West.
One US official sees the move as desperate on Putin's part. They say he is showing his cards, revealing the monetary punishments are having more of an impact than he's willing to admit.
Unfortunately for North Korea, officials may have to deal with consequences from the arrangement. The country is under a United Nations ban from trading weapons. So, this deal with Russia would be a violation and could bring further punishment from the coalition.
~Here's to Our Liberty!
Copyright 2022, LibertySons.org