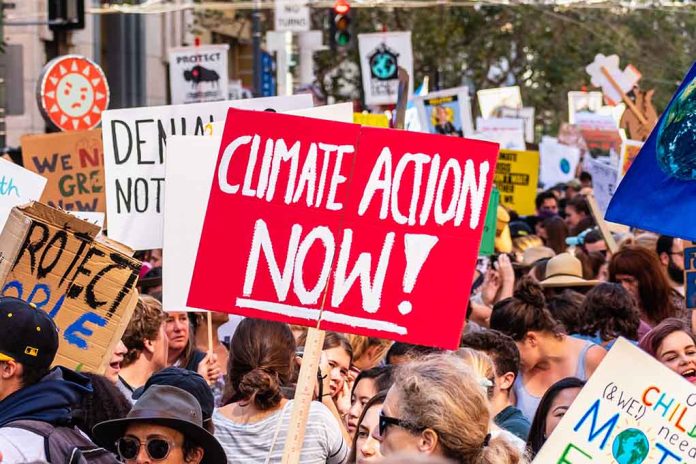 Protestors DRAGGED AWAY – Citizens Rise Up Against Them!
(LibertySons.org) – Dealing with traffic is a nightmare for many commuters. Even a good day can be a test of patience. A recent incident in Italy, in which environmental demonstrators deliberately blocked the Raccordo in Rome, pushed some drivers to their limits. The frustrated motorists took matters into their own hands to clear the roadway and drag the protestors to the curb.
Meanwhile, furious #Italian motorists drag #ExtinctionRebellion activists off Rome's Raccordo highway – the city's main and of it's busiest ring roads.

So dangerous. These clowns will one day be wiped out and/or cause a major road accident and fatality.https://t.co/MAqZJPLZHF pic.twitter.com/5KRxbfkMDa

— 🇦🇺🇳🇿 Emma 🇭🇺🇬🇧 (@TheCynicalHun) June 17, 2022
The Extinction Rebellion protestors unrolled a large banner across the road and sat down, causing a serious traffic jam on the city's main highway on June 16. Drivers at the front of the line decided they wouldn't sit there any longer. They grabbed the activists and pulled them to the side of the road.
Two men worked to move the human barriers out of the way, but the determined activists kept running back to sit on the road. Vehicles began driving past and around them. Eventually, police showed up and arrested the group, reopening the road.
The fringe part of the Extinction Rebellion call themselves the Last Generation campaign. They were protesting for more solar and wind power development and an end to fossil fuel extraction.
How would this same scenario have played out in the US? Would drivers try to clear the road on their own, or would the activists have been allowed to block the busy route?
~Here's to Our Liberty!
Copyright 2022, LibertySons.org